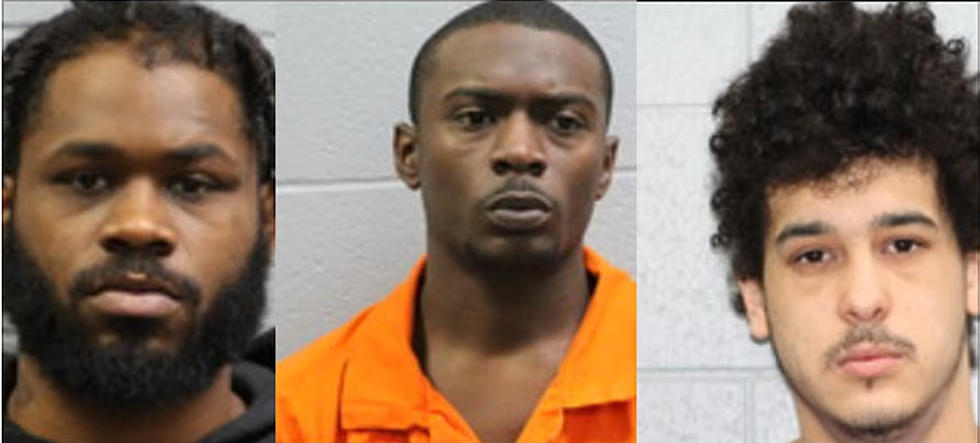 MSHP: Cuba Missouri Homicide Investigation Results In Three Arrests
Crawford County Jail
The Missouri State Highway Patrol and Cuba (Missouri) Police Department announced the arrests of three people in connection with the February 1, 2023, murder of Mister Z. Halferty, 34, of Union, Mo.
In the evening hours of February 1, 2023, the Cuba Police Department received a report of shots fired at Hood Park, in Cuba, Mo. Cuba police officers and members of the Missouri State Highway Patrol responded to the scene. Upon their arrival, they discovered a male subject, identified as Mister Z. Halferty, deceased inside his vehicle.
An examination of the body revealed Halferty had died from gunshot wounds. Criminal investigators from the Missouri State Highway Patrol's Division of Drug and Crime Control Troop F/I Criminal Unit and the Cuba Police Department began a joint homicide investigation.
On the morning of May 30, 2023, Daeshawn L. Brandon, 22, of St. Louis, Missouri, was arrested in connection to the homicide. Brandon was the last of three suspects arrested for the shooting death of Halferty.
Previously arrested were Malik J. Brandon, 24, of Sullivan, Mo., and Maurice K. Williams, 22, of Branson, Mo. All three men are currently being held in the Crawford County Jail and face charges of first degree murder, first degree robbery, armed criminal action, and first degree assault.
Note: --The charges for which the above individuals were arrested are mere accusations and not evidence of guilt. Evidence in support of the above charges must be presented before a court of competent jurisdiction whose duty is to determine guilt or innocence.
Quiz: Do you know your state insect?
Stacker has used a variety of sources to compile a list of the official state insect(s) of each U.S. state, as well as their unique characteristics. Read on to see if you can guess which insect(s) represent your state.