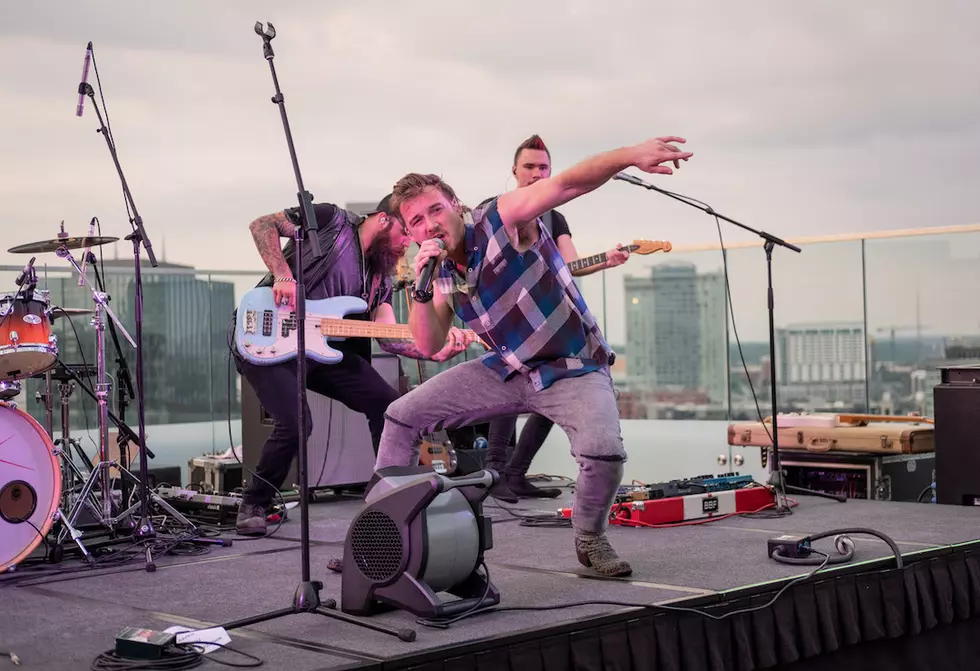 Morgan Wallen Doesn't Regret Letting Jason Aldean Cut 'You Make It Easy'
Jason Kempin, Getty Images
For FGL, it was simply that Aldean had plans to go into the studio to record sooner than they did, but for Wallen, giving "You Make It Easy" to another recording artist was a little more tactical. The up-and-comer was at a point in his career where it was more important for him to have feel-good party anthems, and "You Make It Easy" is a ballad.
"I want my shows to be fun, I want people to have a good time, and I think there's a certain type of song [that I needed to have at that point] that would allow that to happen," Wallen pointed out at a recent press event. "A slow love ballad probably wasn't the best choice for me at that time."
However, that doesn't mean he didn't think it was a special song. "I think, whenever I write a good song, I immediately want it to be mine. It's just the circumstances that may come across that are hard to say no to," Wallen goes on to say. "Jason Aldean, for example: I'm a huge fan of his, and a huge fan of that song, and we all felt, no matter who recorded that song, it would be special.
"And, sure, I have second thoughts, like, 'Man, what if I'd sung that song?'" Wallen admits. "But at the same time, if I'd sung that song, I might not have been able to sing "Up Down," you know?"
These days, though, Wallen says he would be more likely to jump at the chance to record a ballad, especially one so special.
"Yeah, if I write another "You Make It Easy," I think I'm gonna keep it this time," he says with a laugh.
Watch Morgan Wallen's Acoustic "Whiskey Glasses" Performance