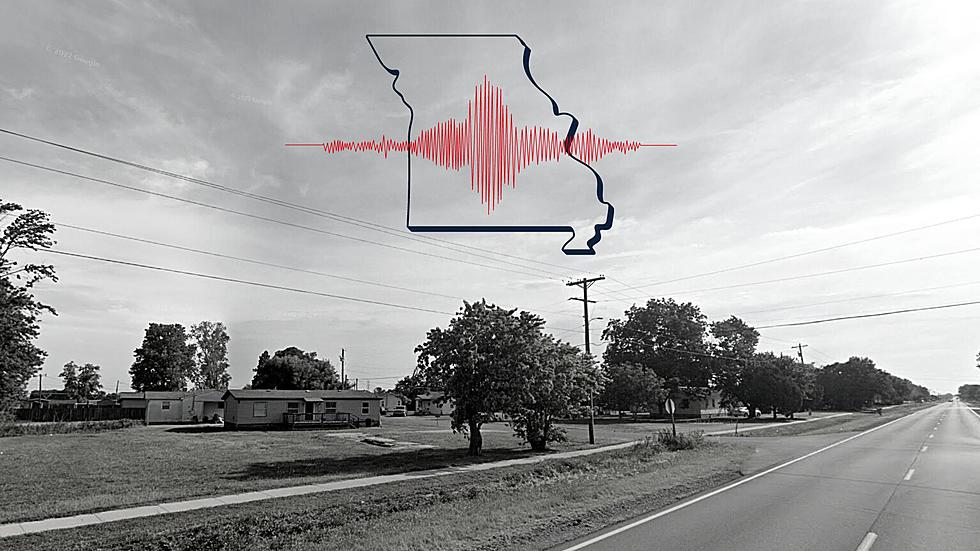 Missouri Town Most Prone to a Major Earthquake Isn't New Madrid
Google Maps Street View/Canva
It's natural when you think of earthquakes in Missouri to automatically think of New Madrid. But, did you know that New Madrid isn't the Missouri city most likely to get rocked by a major quake? It is nearby though.
I'd really like to understand more about where A-Z Animals got their data. They shared an interesting article about the Missouri city most likely to get whopped by a major earthquake.
So, if the most earthquake-prone city in Missouri isn't New Madrid, what is it?
According to their data, it's Howardville, Missouri. They say that Howardville has an earthquake index of 134.04 which edges out New Madrid, Missouri by almost a point. Crazy.
If you aren't familiar with Howardville, it is in New Madrid County. It's in the same area where the river carves out a spot in Missouri where New Madrid, Howardville and Lilbourn huddle together.
Truthfully, in the event of a major earthquake originating from the New Madrid Fault, this entire area would be in great danger as the USGS risk assessment map shows. It likely wouldn't be a good result in St. Louis either with the many buildings and bridges affected.
In the middle of all that red is Howardville, Missouri...the most earthquake prone city in the state. Go figure. Oh, and you might want to brace yourself, too.
Check Out Colorado's 15 Most Significant Earthquakes (1900-2023)
Can Colorado have earthquakes? You bet! The state of Colorado did not begin keeping records of seismic activity until around 1900. From the largest earthquake to hit the state to a few of the more recent, scroll on to check out the most significant earthquakes to affect the state of Colorado.