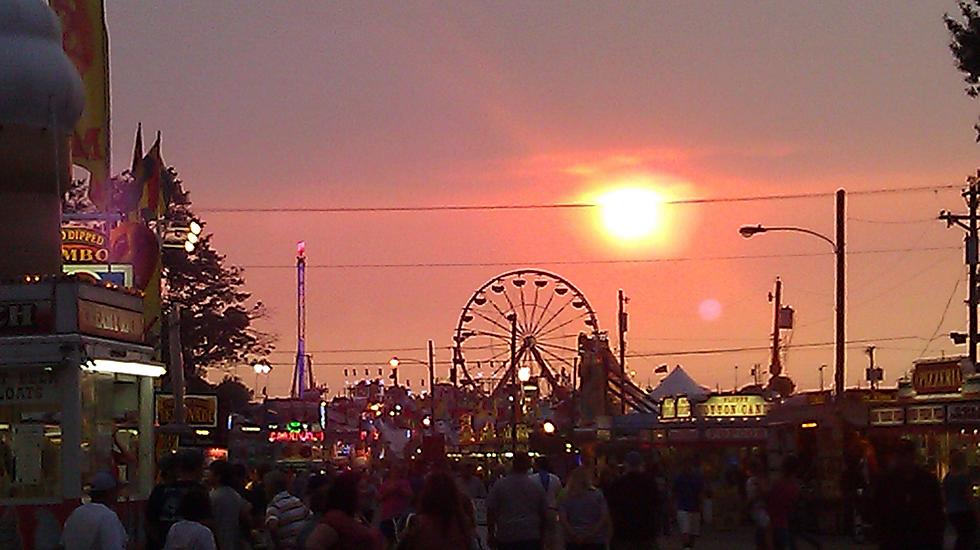 It's Official: The Missouri State Fair Is On for August!
Beau Matthews
The Missouri State Fair officially announced plans to hold a traditional state fair this year from Thursday August 12 through Sunday August 22.
Through a press release the fair says a complete line up of livestock shows and competitive exhibits, concerts, motorsports events, rodeo and bull riding events, vendors and concessionaires, a carnival midway and special events are all in the planning stage right now.
"We are looking forward with confidence and with hope that the traditional Fair you have come to know and love will take place this August," said Fair Director Mark Wolfe in the release. "We are planning an event that is steeped in tradition, along with bringing new and exciting things to experience during your visit."
Additionally The Fair is partnering with the Missouri Bicentennial Alliance and Commission to celebrate Missouri's 200th birthday. There will be exhibits, activities, entertainment and more featured on the fairgrounds celebrating our state's first 200 years.
State Fair officials will be monitoring the COVID-19 pandemic status and make modifications as necessary in preparation for the August Fair. Wolfe says, "as we move forward with planning for the Fair we will be reviewing our cleaning and sanitizing protocols, along with the addition of more hand sanitizing and washing stations across the fairgrounds."
Much of what the Missouri State Fair's release does is expand and confirm what the Associated Press reported Missouri Agriculture Director Chris Chinn confirmed last Tuesday, that the Missouri State Fair was on this year.
While many of the fair details and specifics are still being worked out, admission prices and gate admission specials and coupons for the 2021 fair have been posted on the Missouri State Fair website. Regular admission is $12 for adults, $8 for seniors, $3 for kids six to twelve, and kids five and under are free. Parking will be free. And admission tickets can be had for as low as $4.00, $5.00 or $6.00 depending on what offer you use.
The Missouri State Fair will be updating their site with more information on events, concerts and competitions regularly. People are asked to keep up with The Fair through their website, or through social media.
KEEP READING: What were the most popular baby names from the past 100 years?
KEEP LOOKING: See What 50 of America's Most 'Pupular' Dog Breeds Look Like as Puppies