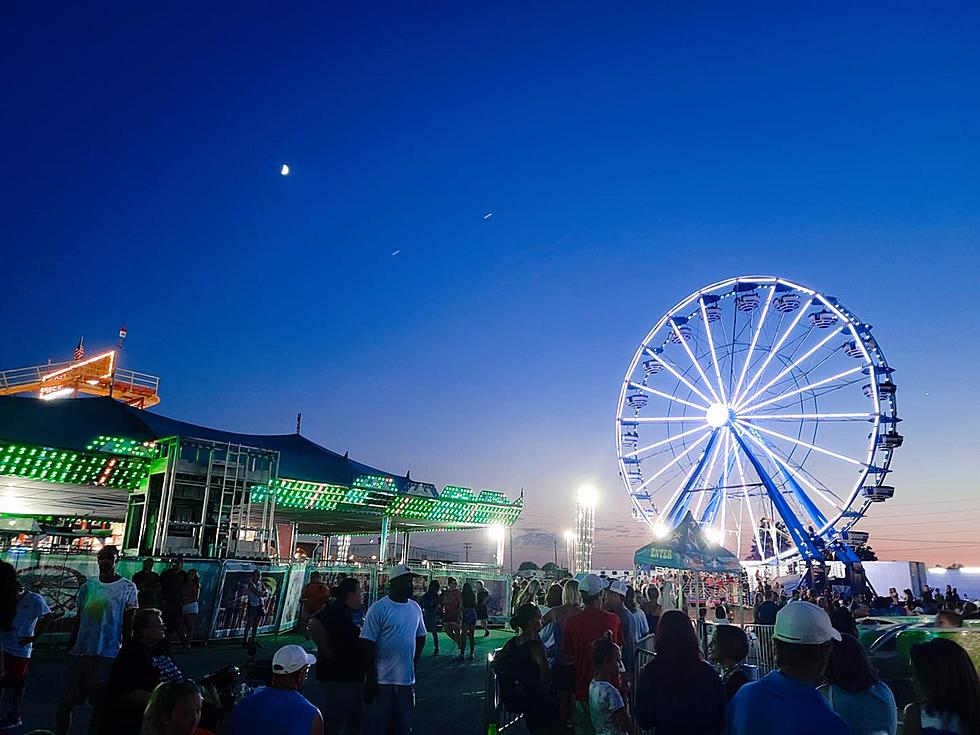 It Was a Great 2021 State Fair and We Have the Pictures to Prove It
Larry Mark Stovall
Another Missouri State Fair is in the books. And all in all, I'd say it was really great fair. We have the pictures to prove it, too.
Sure, there was the storm that rolled in on the first night that washed out the Trace Adkins concert and the opening night parade. There were a couple of bumps in the road with the concerts. And there was one rainy afternoon.
Yet, overall the weather was gorgeous. Many folks streamed into the grandstand to watch great shows from Tyler Farr, The Beach Boys with John Stamos, Hank Williams, Jr., and more. Moms and Dads' took their kids on their first roller coaster ride. Or let them try a funnel cake or cotton candy for the first time.
Teenagers and future farmers showed off their agricultural and livestock efforts.
Families took a day, a weekend, a week to hang out together and enjoy a break from their routine. And most everyone had a big smile on their face. That's what struck me most about the photos you took and shared with us on Facebook. The smiles. Pay attention to that as you scroll through the photos we put together that you submitted.
One more thing before we get to the photos. I'd be remiss if I didn't thank everyone that makes the fair go. From Mark Wolfe, the Fair Director. To Kari Mergen, Erin Mifflin, and Cierra Monsees who help us with getting set up at the fair and help us take care of you with great giveaways. Thanks for a great 2021 Missouri State Fair.
Most of all, thank you to all the West Central Missourians who take time out of their life to spend 11 days working the fair. From the concession workers, the parking attendants, the teens keeping the grounds clean. If you live in or near Sedalia, working the fair is almost a right of passage. You guys rocked making the State Fair experience great and making Sedalia proud. Thank you.
And now, The Smiling Faces and Sights of the 2021 Missouri State Fair.
61 Pictures of Smiling Faces and Sights of the Mo. State Fair
The best way to experience the Missouri State Fair is to go to the Missouri State Fair. Eat the food, enjoy some cold beverages, ride the rides, see the shows, go to the concerts. The second way is through the smiling faces and photos of the people there. During the 2021 Missouri State Fair, I asked you on Facebook, to post your state fair photos. What struck me most about your photos were all the smiling faces. Here's the collection of the photos you posted on our Facebook page.
KEEP LOOKING: See What 50 of America's Most 'Pupular' Dog Breeds Look Like as Puppies