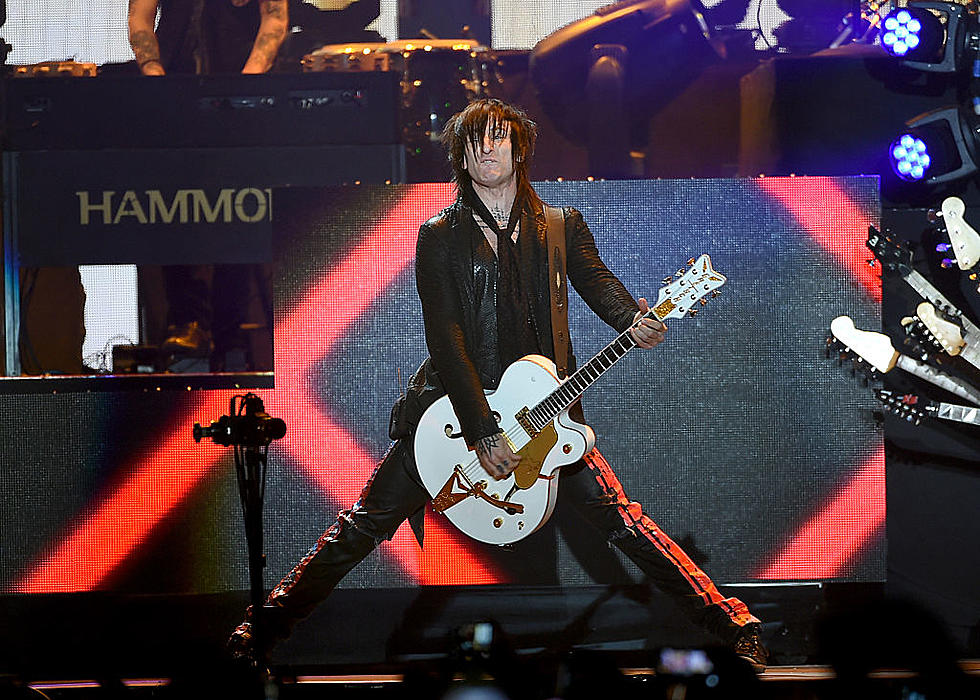 Missouri Rock Star: Don't Play For the Money, Play For the Fun
Kevin Winter
St. Louis-raised musician, Richard Fortus, whose living out his rock star dreams these days with Guns 'N' Roses has been a pro for decades. He's been a full-on member of The Psychedelic Furs and has also toured or recorded with everyone from Enrique Iglesias to Thin Lizzy and Crystal Method. In a new interview, he has some advice for those pursuing those rock star dreams.
There's a great long-form interview with Fortus on Headliner Magazine's website. In it, he talks about his influences, how he went from being all-in on art rock to jazz-fusion, to hard rock, and how he's become a sought-after guitarist in the industry. He also has some advice to those thinking they'd like a career in the music business.
His gut reaction, which came with a laugh when Headliner asked him what advice he'd give a kid who wants to have a career like his was, "Don't go into the music business at all!" I'm glad he laughed, because, I sometimes feel the same way when someone asks me about how to get into the radio business.
Yet, I honestly don't feel that way. Nor do I think he does. His advice first and foremost, which he and his wife stress to their kids is, that music is an amazing creative outlet regardless of whether you make money at it or not. In other words, play for the creativity of it. Play for the fun.
The advice he offers those who want to get into the business is to gravitate toward tour work. He says these days if you manage to make money in the biz, it's from touring and merch, not from recording. The album is just one more piece of marketing to expose the artist.
He also suggests learning more than just an instrument. He says to learn the technology, hardware, and software associated with recording and the engineering aspects of the music business. As well as putting out as much music as you can.
The tech advice is good. It's certainly a path I bring up to aspiring radio personalities too. It seems these days in many industries if you have some tech skills it's another path into the industry and sets you apart.
You can read more about Fortus and his music career here. He'll be performing in Missouri this summer with Guns 'N' Roses in both Kansas City and St. Louis.
17 Trends That Defined the Evolution of Fashion in Rock + Metal
12 Rock + Metal Artists Who Had Other Careers Before Music