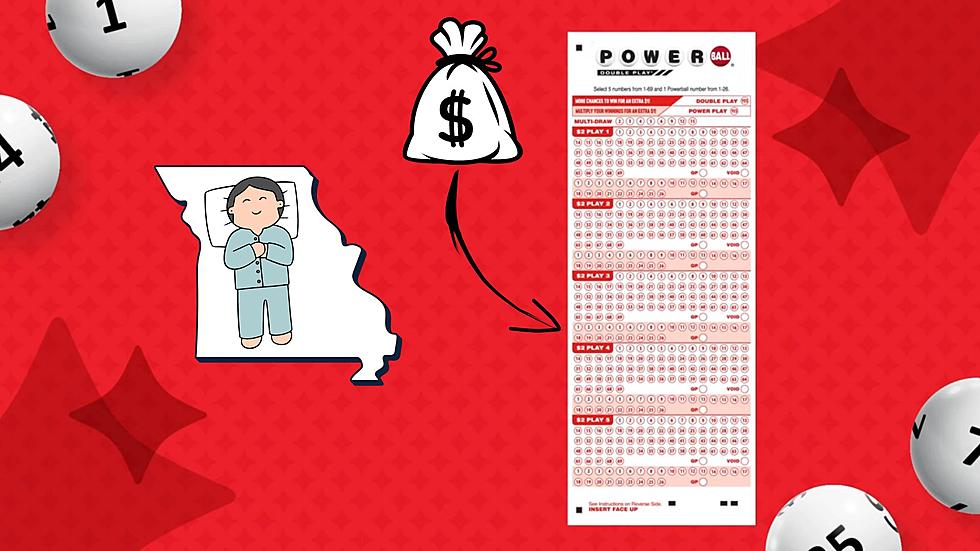 Missouri Man Had Winning Ticket 3 Months, Didn't Know He Was Rich
Missouri Lottery via YouTube/Canva
I've heard it said that what you don't know won't hurt you. That may be true, but for one Missouri man...what he didn't know was that he had been a millionaire for 3 months without even realizing it.
The Missouri Lottery just shared the story about a guy who bought the winning Powerball ticket back in January.
"I have an alarm set for me to check my tickets every three months," the winner explained. "So I didn't know for a while."
As the story goes, he bought his Powerball ticket in January at the On the Run at 9401 Manchester Road in Rock Hill, Missouri. His alarm went off and he checked his ticket and...
"I looked at it, and I'd won $1 million!" he said.
He tried to convince his wife of his newfound fortune, but she didn't believe him at first. She believed him when he was ready to take the million dollar check all the way to the bank though.
Maybe don't wait 3 months if you buy a Missouri Powerball ticket? Never know what kind of fortune may be sitting in the floorboard of your truck.
Biggest Winners in the History of the Lottery in Iowa
These are the people who have cashed the biggest checks since the Iowa Lottery debuted in the summer of 1985.