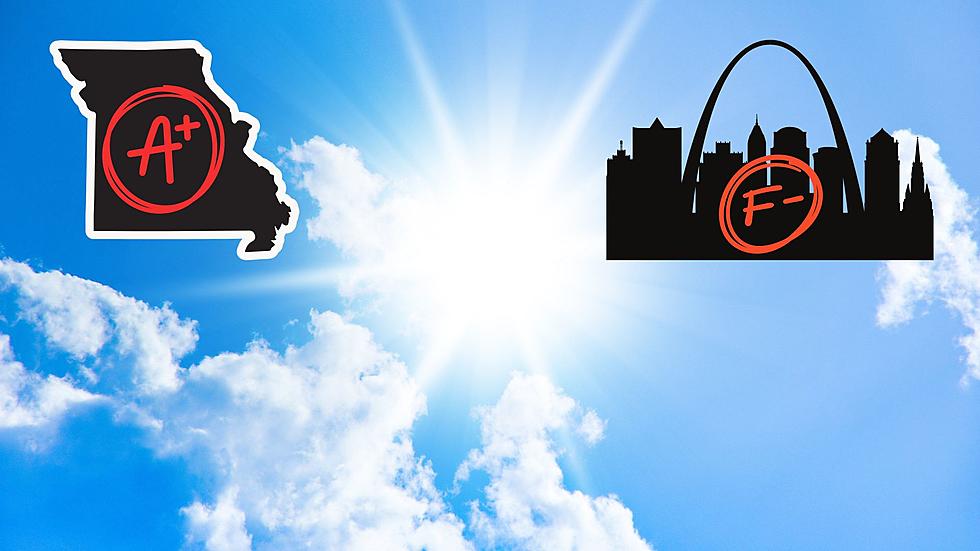 Missouri Gets Passing Grades for Air Quality, But Not St. Louis
Canva
I've always thought that the air quality in Missouri was decent and it looks like the experts agree - for the most part. While most of the Show Me State gets passing grades for air quality, the same can't be said for St. Louis which flunked miserably.
The American Lung Association just shared their new 2023 State of the Air study. Here's their breakdown of Missouri places. Note the big ole fat F's for the St. Louis area.
There is some good news for St. Louis though. The American Lung Association chart shows that particle pollution seems to be going down with progressively better measurements over the past few years.
Looking at Missouri as a whole, the air quality story is a positive one. Outside of the St. Louis metro area almost every Missouri county gets a B grade or higher. That's much better than my high school Spanish grade by far.
The entire American Lung Association study is worth a read if the quality of the air is something you'd like to keep an eye (or a lung) on.
Missouri Mansion is a Time Capsule to St. Louis' History