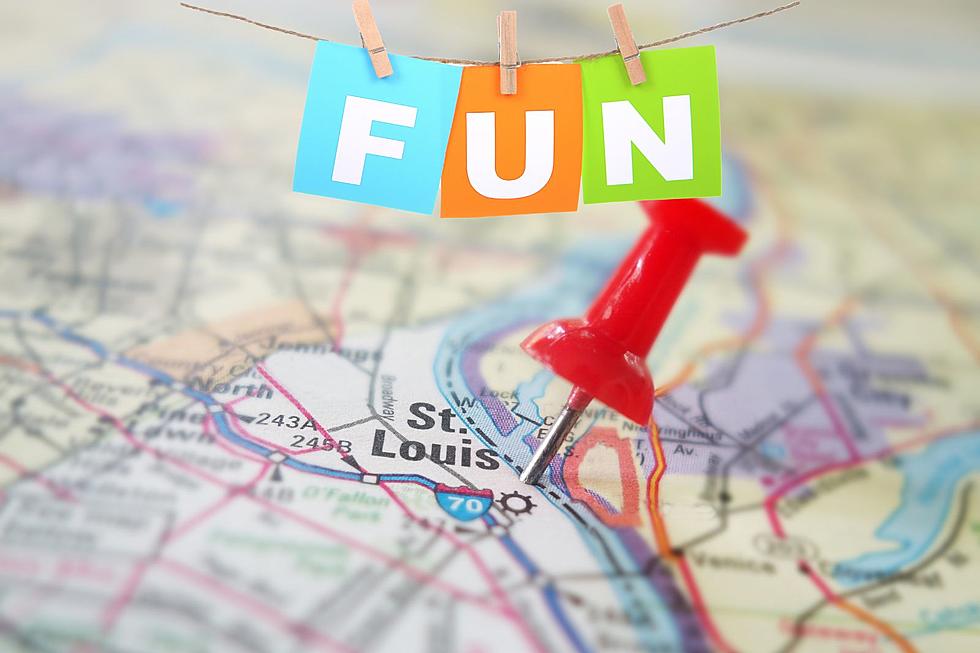 Missouri City Name 'Most Fun Place' in the Nation
Canva
If you're a person that loves to travel, try new restaurants, maybe even enjoy a hike or two you might want to visit this Missouri city named one of the most fun in the nation.
Welcome to St. Louis Missouri, home to the St. Louis Blues, and St. Louis Cardinals and named one of the most fun cities in the nation. WalletHub compared 180 cities based on entertainment, nightlife, and costs and St. Louis ranked 19 overall. The city gets an overall score of 46.57 comes in at 25 for entertainment, 16 for nightlife, and 34 for costs.
 Each metric was graded on a 100-point scale, with a score of 100 representing the greatest number and variety of fun and cost-effective activities. For metrics marked with an asterisk (*), the square root of the population was used to calculate the population size in order to avoid overcompensating for minor differences across cities.
We all know how awesome St. Louis is but to be in the top 20 out of 180 cities is kinda cool. When we did a St. Louis vacation we tried places that we never went to like the Arch, Grant's Farm, and different restaurants. You can go 100 times to the city and still have not tried everything, and now with the new Factory entertainment place and the Foundry in downtown St. Louis, I have a funny feeling that the city is going to move up the list and find itself more in the top 10.
LOOK: Popular fashion trends from the year you were born
Leg warmers, pillbox hats, and overalls are a few of the most memorable fashion trends over the last 100 years. Take a trip down memory lane and explore these trends.
LOOK: States with the most drive-in movie theaters
Where can you have a movie night under the stars?
Stacker
examined
Census Bureau data
to find out which states have the most drive-in movie theaters.