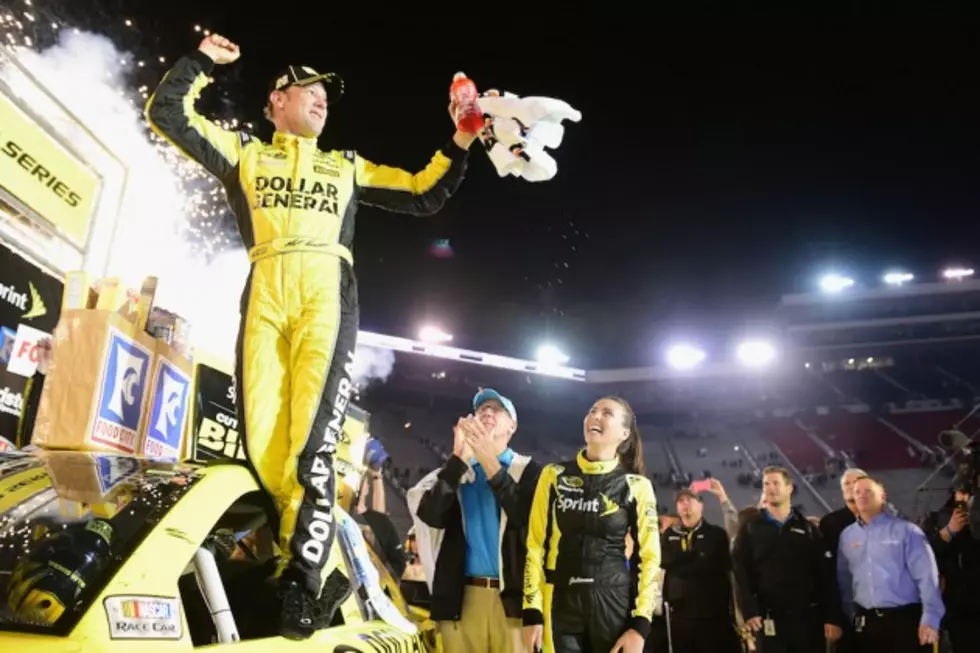 Matt Kenseth Wins Rain-Delayed Bristol Sprint Cup Race
Getty Images
Matt Kenseth snapped a 51-race losing streak by winning a rain-delayed Food City 500 at Bristol Motor Speedway in Tennessee on Sunday night. Kenseth persevered through four rain delays and nine hours of total event time, but he held off Jeff Gordon and Jimmie Johnson on the last restart to gain his first victory since 2013.
Rain delayed the start of the race for an hour, then stopped the action again after Lap 22. When racing resumed hours later, the drivers were finally able to negotiate the track. Despite inclement conditions, NASCAR insisted that a full 500 lap race be held. Drivers completed an additional 11 laps due to caution flags and a late-race crash that forced a restart, which was won by Kenseth.
Johnson finished second, while Gordon took third. Ricky Stenhouse Jr. captured fourth, and Ryan Newman finished fifth.
Kevin Harvick finished 38th, but he maintained his place on top of the Sprint Cup standings. Joey Logano remained in second, 30 points behind Harvick, with Martin Truex Jr. in third.
The next 2015 NASCAR Sprint Cup race is next Saturday in Richmond, Va.