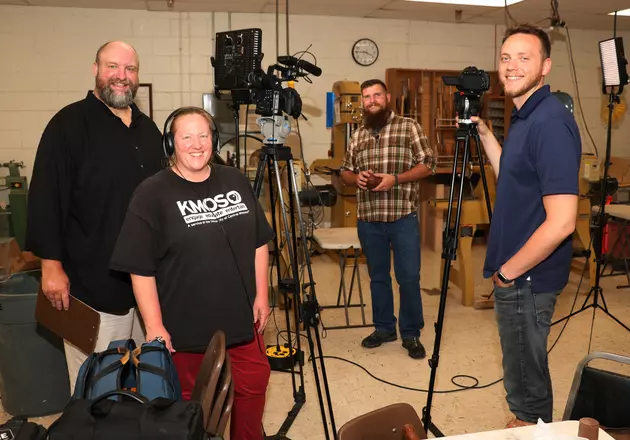 "Making," Honored With Regional Emmy Award
KMOS
"Making," the six-part series hosted by Matt Burchett, was recently recognized with a Regional Emmy® Award presented by the Mid-America Chapter of the National Academy of Television Arts & Sciences during the 44th Annual Mid-America Emmy® Awards Ceremony conducted online.
The Thunder Lodge Trading Company in Arrow Rock, featured in the fifth program of the series, was the winning entry in the category Informational/Instructional: Feature Segment, which recognizes excellence in a feature or segment from a presentation of stories whose prime purpose is to teach formally or informally about a subject.
Premiering in October 2019, "Making" was created to introduce viewers to talented artisans, makers and crafts folk working in Missouri. KMOS producers Roy Millen, Christy Millen and Eric Boedeker traveled much of the state to highlight just a few of the talented Missourians who are creating beautiful art, useful devices, delicious food and much more. The entire series is available for viewing online at www.kmos.org.
This Emmy® Award is the fourth for the production team in three years. Previously they received awards in the Magazine Program category for: "Missouri Life Special Presentation: Silver Dollar City" (2017), "Missouri Life: Callaway County" (2018), and Missouri Life: Lebanon (2019.)