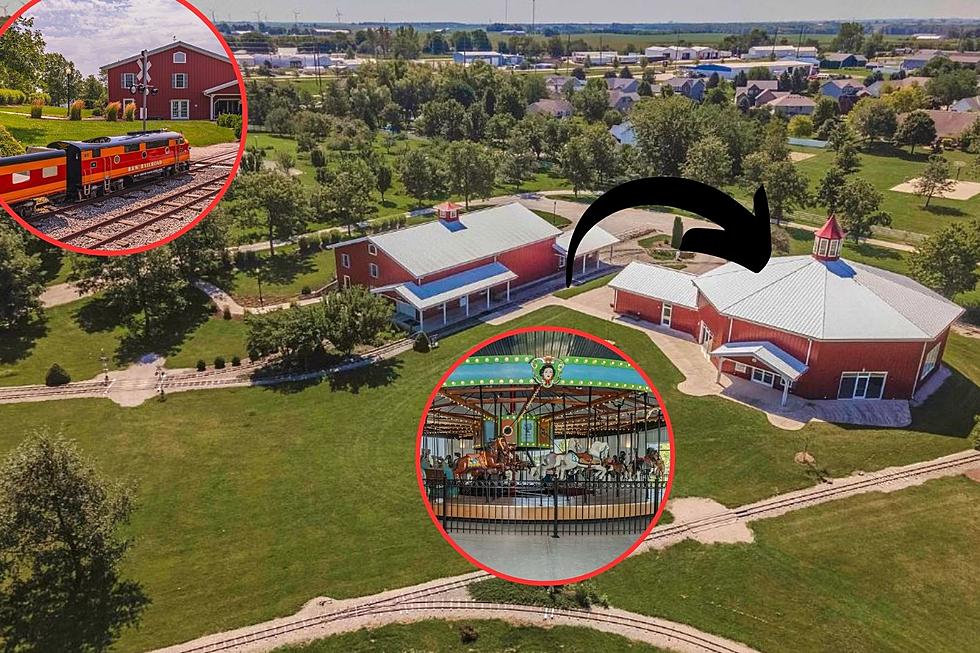 Magnificent Victorian Home Illinois Has a Restored Horse Carousel
zillow.com/Keith Goad Berkshire Hathaway Home Services Chicago/Canva
When you think you've seen it all when it comes to glamorous homes, think again. This $4.5 million Victorian home in Illinois comes with more than just bedrooms and bathrooms.
Get ready to have your mind blown with this Victorian home in Lexington, Illinois. On the market for $4.5 million it has everything you can think of. 5 bedrooms, 4.5 bathrooms, 9,000 square ft., 55 acres...did I mention the vintage 36-horse carousel?
Yup!
This house comes with a vintage 36-horse carousel and a restored 36-passenger MTC train. Each has its personal red barn. Told ya...mind-blown.
Missouri Home Comes with Vintage 36-horse Carousel
Gallery Credit: Samantha Barnes
The inside of the house is stunning, but for me, it's the outside that has me sold (I need to start playing the Lottery). It's a beautiful home fully restored and modernized and then you have all the amenities outside. The carousel, the train, the pool, the tennis court, and more land to build even more.
LOOK: Best counties to raise a family in Illinois
Stacker
compiled a list of the best counties to raise a family in Illinois.
Gallery Credit: Stacker