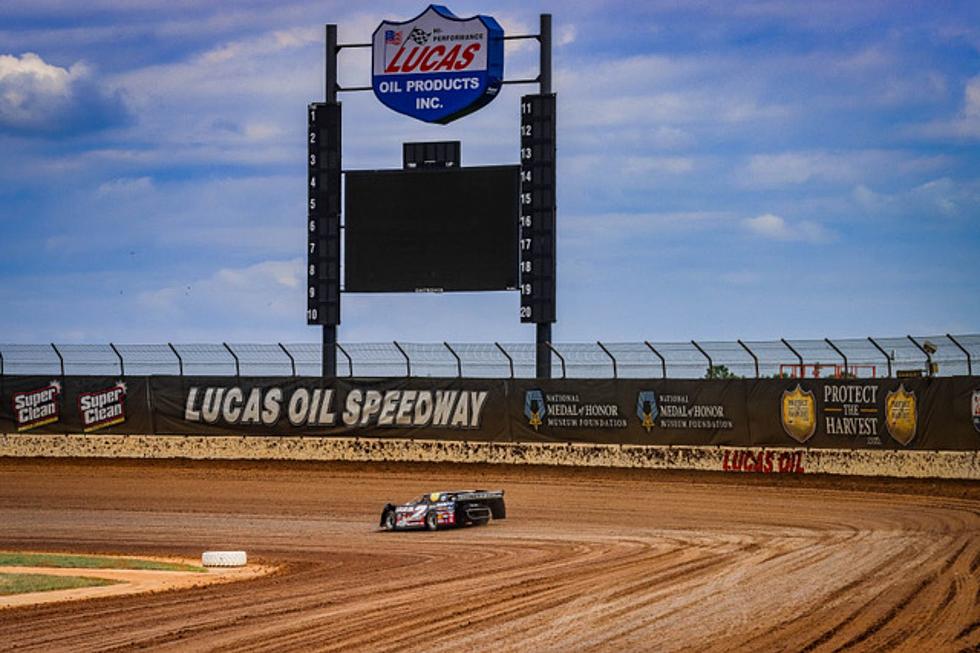 Lucas Oil Speedway Moves Open Test And Tune To Wednesday
GS Stanek Racing Photography/Lucas Oil Speedway
Due to cold temperatures forecast for this weekend Lucas Oil Speedway has moved up their open Test and Tune to take advantage of some warm middle-of-the-week temperatures.
Our forecaster, Weatherology, is predicting a high of 39 on Saturday. With temperatures just above freezing predicted Lucas Oil Speedway in Wheatland decided to move up their Test and Tune to this Wednesday evening, March 15, 2023.
Lucas Oil Speedway General Danny Lorton says in a release from the track, "It's just going to be too cold to practice on Saturday and we've decided to take advantage of temperatures predicted to be in the 60s on Wednesday and hold the Test and Tune from 5-9 p.m. that evening."
Lorton hopes that drivers can work around the short notice and get in some track time Wednesday night.
The Test And Tune is scheduled to run from 5:00 PM - 9:00 PM CDT, with the pits opening at 3:00 PM CDT.
Competitors in each of the four Big Adventure RV Weekly Racing Series classes - Cedar Creek Beef Jerky USRA Modifieds, Ozark Golf Cars USRA B-Mods, O'Reilly Auto Parts USRA Stock Cars, and Hermitage Lumber Late Models - plus any others from the region are invited to participate.
Grandstand admission to the Test And Tune is free, and pit passes are $25. Concessions behind the pit-side grandstand will be open with a limited menu. The track will also have Lucas Oil products, fuel, and tires for sale.
Lucas Oil Speedway drops the green flag on the 2023 race season on Saturday, March 25, with the start of their Big Adventure RV Weekly Championship Series. Other events throughout the season include Easter Bowl Enduro 150 on Saturday, April 8, and the Superstar Racing Experience (SRX) Race at the speedway on Thursday night, August 17.
The SRX ESPN Thursday Night Thunder race will be the final race in the 2023 series. Racing this season will be reigning SRX Champion Marco Andretti and other Superstars scheduled to race at Lucas Oil Speedway on that Thursday night include Tony Stewart, Kenny Wallace, Hailie Deegan, Brad Keselowski, Bobby Labonte, Ryan Newman, Helio Castroneves, and Clint Bowyer.
A full schedule of Lucas Oil Speedway events, as well as online ticketing, can be found on the Lucas Oil Speedway website. Listen to our station, and keep an eye on our app for your chance to win tickets to Lucas Oil Speedway this season.
How long it takes to binge 'The Office,' 'Game of Thrones,' and 50 other famous TV shows
LOOK: TV Locations in Every State