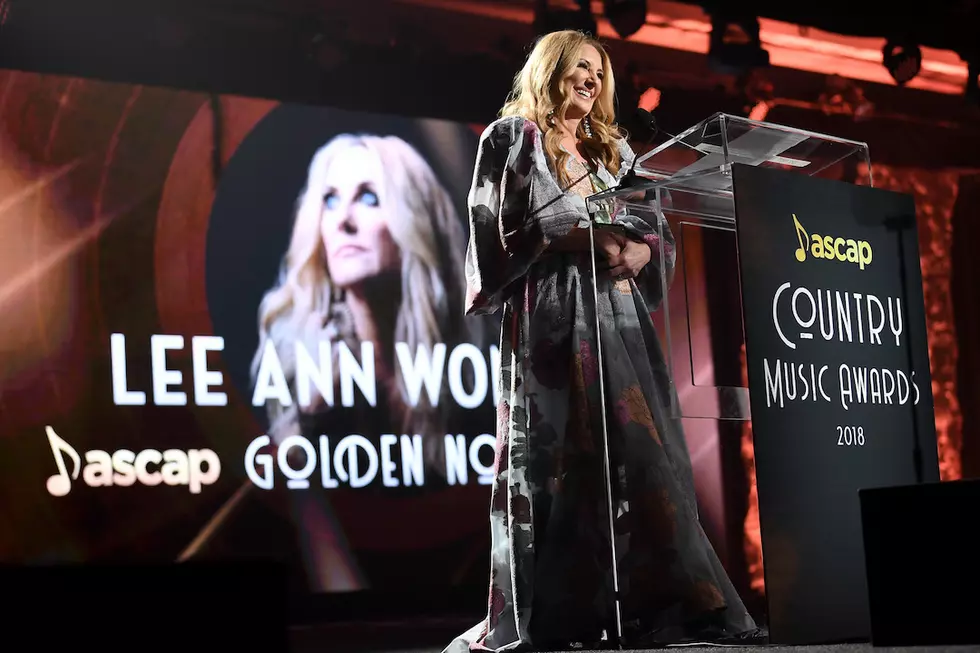 Lee Ann Womack Feels Like the 'Mom' of the Country Music Family
Jason Kempin, Getty Images
At November's 2018 ASCAP Country Music Awards, Lee Ann Womack was awarded the Golden Note Award in recognition of her extensive accomplishments in songwriting. It's an honor that, the "I Hope You Dance" singer explained before the show, is especially meaningful to her because of how at home she feels in country music's songwriting community.
"I always feel like I'm on the outside looking in, kind of uncomfortable with these things," Womack told The Boot and other outlets as she prepared to accept her award, "but I am comfortable around songwriters."
At the outset of her career, Womack says, she never dreamed that she would achieve all that she has; in fact, she adds, it's still difficult for her to fathom how prominent a figure she is in the country genre.
"We stay so busy as artists that I feel like I'm on that hamster wheel," she relates, "and I don't ever stop to see what everybody else is doing or saying, you know?"
Still, Womack is proud of her country music community. Even outside the artists who are her biological children -- up-and-coming performer Aubrie Sellers and singer and musician Annalise Liddell -- Womack admits that she sometimes feels like the "mom" of the country music family.
"I've got my own kids that I gave birth to who are writing songs and singing, but I feel like [the new generation of country artists] are all my kids," Womack goes on to say. "I just think they're so cute. I wanna watch them, and I wanna help. I feel like everybody's mother when it comes to these things."
When it comes to her own career goals, Womack admits that she may need to start thinking bigger than she ever expected: "Really, I've accomplished everything I ever set out for myself," the singer states. "Maybe I didn't shoot high enough, I don't know!
"But I'm at that point in my life where I'm kinda reassessing, and trying to figure that out, actually," the singer goes on to say. "I don't have an answer, but I have thought about it."
Throwback! See Early Photos of Lee Ann Womack + More Country Stars