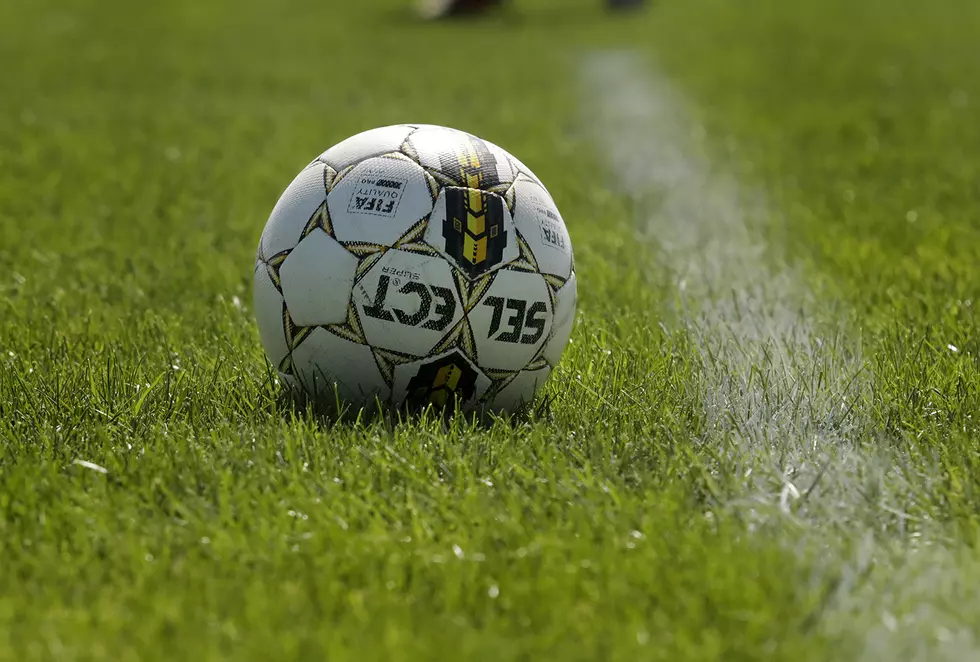 Lady Grems Suffer 7-0 Loss On Opening Day
Randy Kirby
The Sacred Heart Girls' Soccer Team played their season opener at home against St. Paul's Lutheran from Concordia on Wednesday at Clover Dell Park.
Despite a 7-0 loss, "the Gremlins fought hard every minute and never gave up against an experienced established opponent," according to head coach Patti Hegger.
With four goals down at halftime, The Grems stayed positive and worked hard.  In the second half, St. Paul's was awarded two penalty kicks.  Goalkeeper Sammy Altena came up with a big diving save on the second kick, lifting the spirits of the Lady Grems.
Even with the loss of sweeper Allie Finney to injury midway through the second half, Shae Smith, Kiley Beykirch, and Avery Epple filled the loss of Finney and held St. Paul's scoreless for the remainder of the game.
The Lady Grems (0-1) face Helias Catholic (2-2) in their next match in Jefferson city next Monday, April 11.  They play at Smithton (1-3) Tuesday.