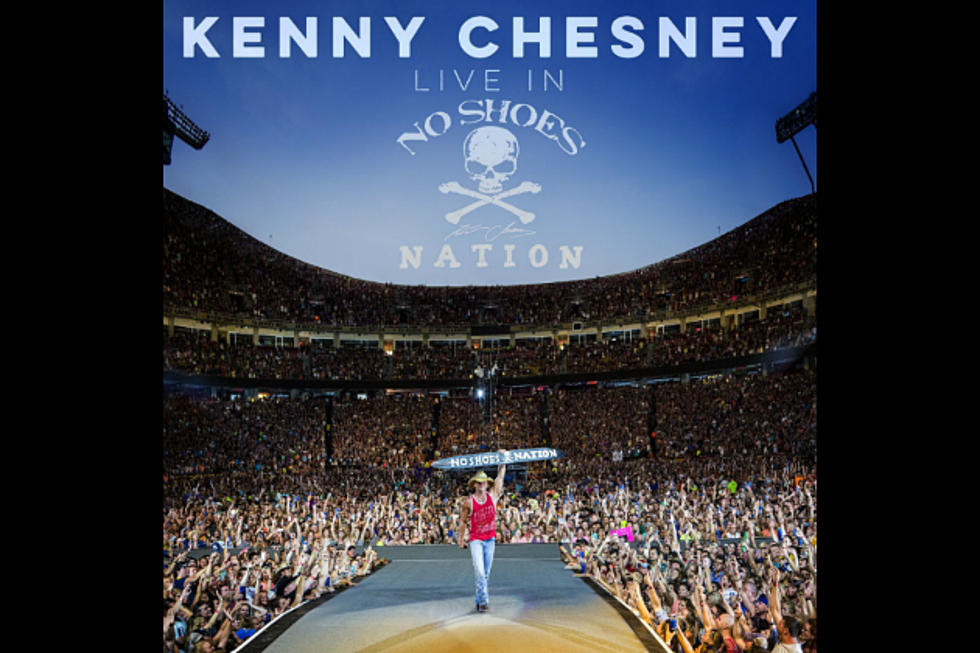 Kenny Chesney Playing Arrowhead Stadium in 2018
Blue Chair Records
Kenny Chesney has announced tour dates for 2018. The Trip Around the Sun Tour includes several stadium shows, including Chesney's return to Arrowhead Stadium in Kansas City.
Kenny Chesney will take the stage at Arrowhead, along with Thomas Rhett and Old Dominion, on Saturday, July 14, 2018. Presale tickets for Kenny Chesney, Old Dominion and Thomas Rhett Fan Clubs begins on October 18 at 9 a.m. through Ticketmaster. Tickets go on sale to the general public at 10 a.m. on Friday, October 27.
Chesney has performed multiple times at Arrowhead. His show in 2015 set an Arrowhead attendance record for a concert of over 57,000 fans, according to the Kansas City Star.
Fox 4 in Kansas City is reporting that a photo from a stadium concert at Arrowhead is featured on the cover of Chesney's upcoming live album, Live in No Shoes Nation, which will be go on sale Friday, October 27. The album includes 30 live songs that were recorded over a period of 10 years. Live in No Shoes Nation will include recordings of Chesney performing with superstar artists like Taylor Swift, Zac Brown, Eric Church, Old Dominion and Dave Matthews.
Kenny Chesney's 2018 Trip Around the Sun Tour has also scheduled stops at Busch Stadium in St. Louis on July 21, and Soldier Field in Chicago on July 28.