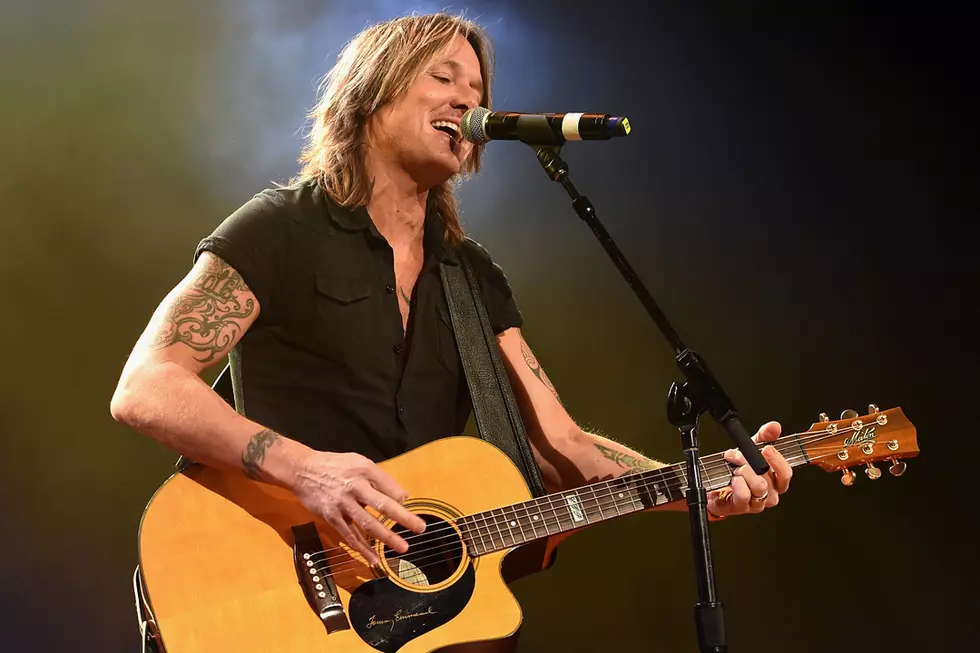 Keith Urban Announces 'Graffiti U' Track List, Release Date
Jason Kempin, Getty Images
Keith Urban's new studio album Graffiti U is coming very, very quickly.
The "Coming Home" singer shared that his ninth studio album will drop on April 27 and include 13 songs. In addition to his current single, fans have already heard "Female" on the radio. At an album preview party in January, Urban shared four others: "Steal My Thunder," "Same Heart," "Texas Time" and "Parallel Line."
With six songs out there, fans should have a feel for what the genre-bending superstar is aiming for on this album. Aside from "Coming Home," his collaboration with pop singer Julia Michaels, the project thus far is missing the pop or EDM influences found on 2016s Ripcord. The Emily Weisband co-written "Steal My Thunder" is a sexy mid-tempo love song. "Same Heart" is a classic Keith Urban breakup song. "Texas Time" is an easy comparison to his hero Don Williams' "Tulsa Time," and "Parallel Line" is a jazzy love song that finds him singing: "Baby it's time we put our hearts in a parallel line" in a range higher than usual.
Why Merle Haggard Has a Songwriting Credit on "Coming Home"
In addition to sharing the songs that will appear on his first studio album in two years, Urban delivered the Graffiti U cover art. The photo was taken by world-renowned photographer Mark Seliger.
Keith Urban's Graffiti U Track Listing:
"Coming Home"
"Never Comin Down"
"Same Heart"
"My Wave"
"Parallel Line"
"Drop Top"
"Way Too Long"
"Horses"
"Gemini"
"Texas Time"
"Love The Way It Hurts (So Good)"
"Female"
"Steal My Thunder"
Meet ToC RISER Devin Dawson