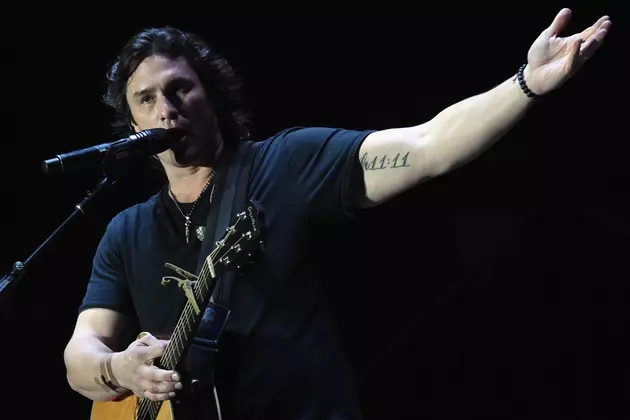 Joe Nichols No Longer at Longtime Label Home, BBR Music Group
Rick Diamond, Getty Images
Joe Nichols and BBR Music Group have called it quits. MusicRow confirms that Nichols has exited his longtime record label home label on Wednesday (Oct. 17).
The "Sunny and 75" singer was the flagship artist signed to the company's Red Bow Records label in 2012. That sector folded in July of 2018, and in its aftermath, the company continued to evaluate the artists on its roster.
Nichols saw success while with the label, releasing two albums, 2013's Crickets and 2017's Never Gets Old. Those albums produced several successful singles, like "Sunny and 75" and "Yeah."
If You Like Joe Nichols, You'll Love Morgan Wallen
In an interview with Taste of Country last year, Nichols talked about the importance of remaining true to his traditional sound for his Never Gets Old album.
"The chasing of the current sound on the radio, I wouldn't say it's getting old, but I would say we weren't in it for the right reason," Nichols said at the time. "So rather than chase what's popular ... why not get back to what brought me to dinner? The nostalgia of traditional country music is important."
He added, "At this point my goal is feel good about what I do, provide for my family and be here as long as I can. Quit when I wanna quit."
It's not immediately clear what Nichols' next steps are. The singer has amassed six No. 1 songs throughout his career — he's well-known for hits "Brokenheartsville," "Tequila Makes Her Clothes Fall Off," and "Gimmie That Girl," all of which went on to top the country charts.
Before signing with Broken Bow Records, Nichols was on Universal South Records, which is now Show Dog-Universal Music.
These Country Artists Are Keeping Traditional Country Alive: