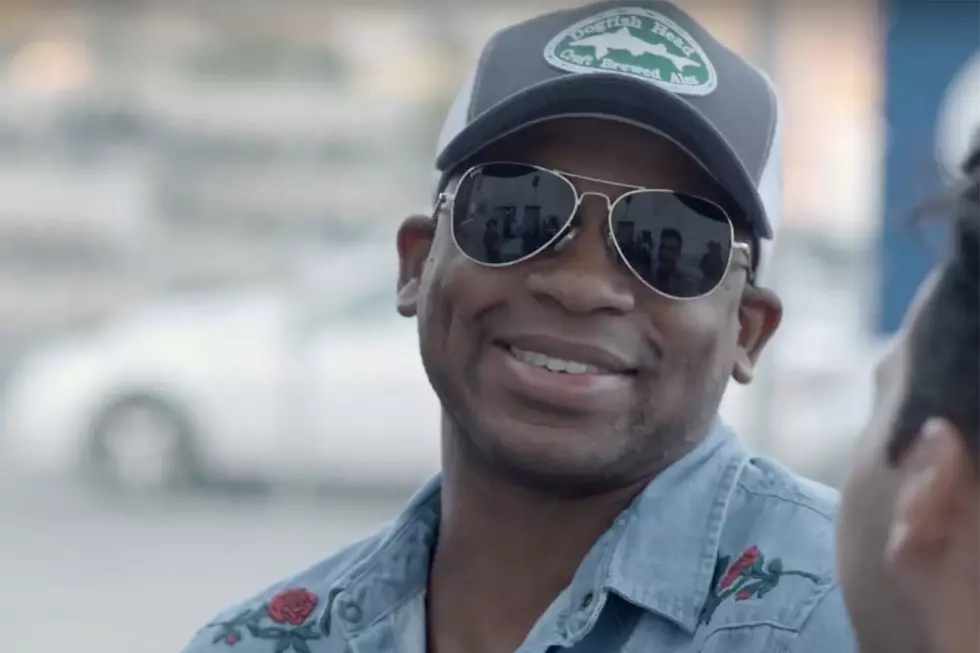 Jimmie Allen Feels Country Music Is Ready for Him [Exclusive Premiere]
YouTube
Jimmie Allen is who he's always been, and he's glad to see changes in the country music format have opened new doors for his style.
During Ep. 6 of Jimmie Allen All In, the newcomer from Milton, Del., refers to his experiences getting to this point in his career, but focuses more on what's to come. Allen is working with producer Ash Bowers on his debut project, and both men share the same vision. Primarily, both agree that the music should reflect who Allen is, not Bowers.
Jimmie Allen's Live RISERS Performance Is Irresistible
"To see how country music has evolved over the last 10 years is amazing," Allen, who moved to town in 2007, says. "It's like 'Wow, I've found my place. There's a slot for me.' I'm glad country is finally at the place where there's different styles, but yet still within the country music genre."
It's been a slow ride to this point for the "Best Shot" singer. Temporary homelessness, the struggle to meet and work with accomplished Music City writers and the familiar worry every artist has about if he's good enough or not were obstacles. Family back home, a strong work ethic and a general optimism kept him going. He'll need it moving forward, he says in this clip.
"Everything I've done up until this point is kinda like spring training, and now we're at opening day," Allen says.
This is the sixth and final episode of Jimmie Allen All In, the final three of which debuted on Taste of Country. During the first three episodes of All In Allen talks about having $21 and no plan when he moved to Nashville. Family and friends appear throughout the six-part docu-series.
The artist to watch and 2018 Taste of Country Music Festival performer mixes country, rock, pop and R&B to create a sound that's familiar, but very unique.
Country's Hottest Men? We Like These 10!