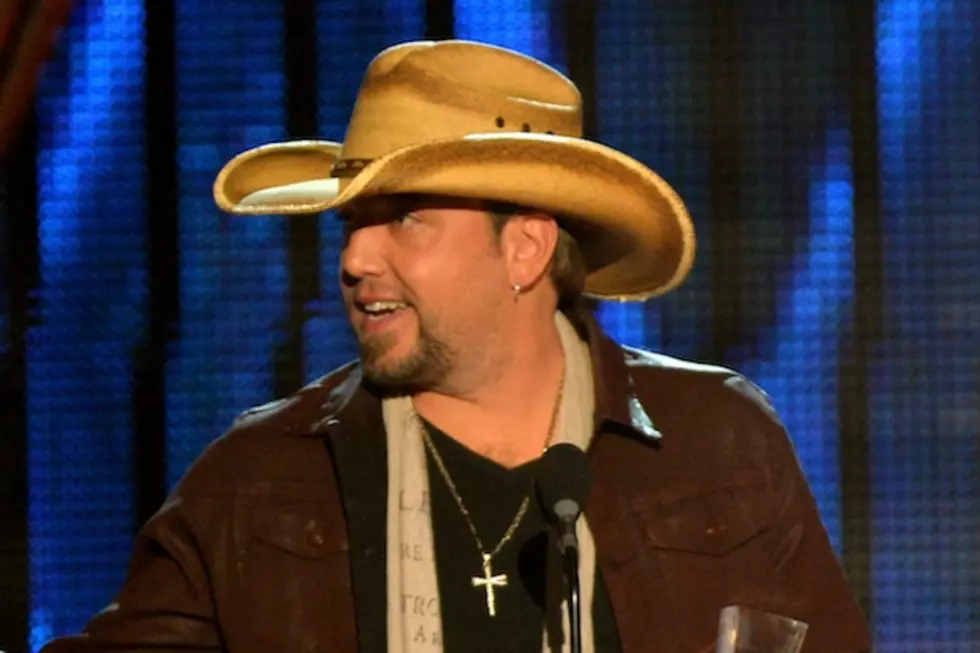 Jason Aldean Says New Album Coming This Fall
Rick Diamond, Getty Images
Jason Aldean is currently on his Burn It Down Tour, playing sold-out shows all over the United States. He may not have much down time while he's on tour but he's found time to start working on a new album.
Aldean says the album is coming later this year, maybe September, and a new single is, "Probably coming the end of June. We're getting geared up for all that stuff right now. Between that and the tour, it's going to be a busy year for us," he tells Billboard.
It's been quite a year already for the 'When She Says Baby' singer. His tour sold out so quickly outside of Atlanta that he had to add not one, but two, extra shows at Aaron's Amphitheatre in Lakewood. He's hitting lots of stadiums while on the road, including venues in Cleveland, Cincinnati and Pittsburgh -- all of which he's sold out.
The forthcoming album from the Georgia native will be released on Broken Bow Records and is the follow-up to 'Night Train,' released in 2012. From that album he garnered several big hits including the album's title cut, 'Take A Little Ride,' 'The Only Way I Know,' and 'When She Says Baby.'