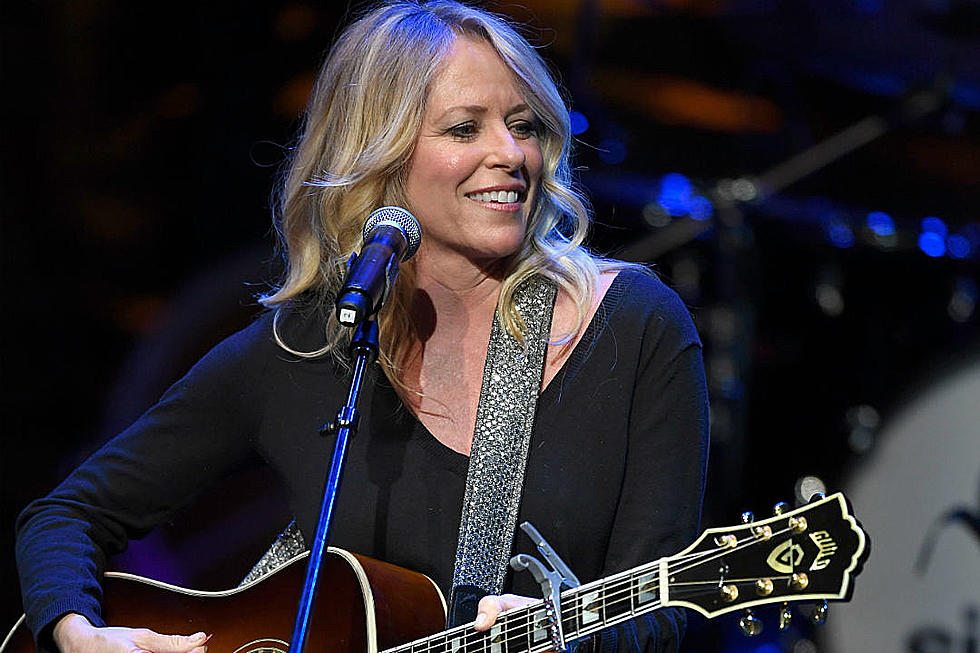 Top 10 Deana Carter Songs
Frazer Harrison, Getty Images
Born January 4, 1966, Deana Carter rose to stardom in 1996 with the release of her acclaimed debut record Did I Shave My Legs for This? The Nashville, Tenn. native first got her foot in the door when her demo tape caught the ear of country legend Willie Nelson, who then invited the then unknown singer-songwriter to be a part of the 1994 Farm Aid concert lineup. A record deal soon followed, and the first song from Did I Shave My Legs for This? was "Strawberry Wine," a No. 1 hit that has become a modern country classic.
"Strawberry Wine" catapulted Carter into the spotlight, earning her Grammy Award nomination for Best Country Female Vocal Performance, a CMA Award for Single of the Year and three ACM Award nominations, including Top New Female Vocalist. The track was followed by two more No. 1 hits, "We Danced Anyway" and "How Do I Get There."
Eight years after the release of her fourth studio album I'm Just a Girl, Kenny Chesney recorded and released his own version of the record's third track "You and Tequila." The song, which Carter co-wrote with Matraca Berg, was a Top 10 hit for Chesney and earned Carter another Grammy nomination, this time as a songwriter in the 2012 awards' Best Country Song category.
In 2021, Carter celebrated the 25th anniversary of Did I Shave My Legs for This? by releasing a remastered edition of the record, including new versions of the record's title track and "Strawberry Wine" that include vocal contributions from Vince Gill, Ashley McBryde, Lauren Alaina, Sara Evans, Martina McBride, Terri Clark and Kylie Morgan.
For this look back at Carter's career so far, we'll focus on her original solo material and discuss the impact each of these cuts have had on country music. Read on to see our picks for Deana Carter's 10 best songs.
10

"I've Loved Enough to Know"

From: 'Did I Shave My Legs For This?' (1996)

The first track from Did I Shave My Legs For This? offers up a great introduction to the sound that catapulted Deana Carter to the top of the charts in the mid 1990s. Written by Carter with Chuck Jones, the catchy track finds the singer-songwriter tapping the breaks before running straight into heartbreak.

9

"One Day at a Time"

From: 'The Story of My Life' (2005)

This standout cut from Carter's record The Story of My Life leans heavier on the pop production elements that often made their way into many country tracks in the early 2000s. Using pop culture icons as familiar reference points, Carter takes a look back at those younger, wilder days.

8

"You Still Shake Me"

From: 'Everything's Gonna Be Alright' (1998)

Written by Leslie Satcher and Tim Ryan, "You Still Shake Me" was released in 1999 as the second single from Everything's Gonna Be Alright. The rapid-fire lyrics find Carter addressing an ex who still manages to make an impact on her, whether she likes it or not.

7

"Absence of the Heart"

From: 'Everything's Gonna Be Alright' (1998)

Co-written by Carter, Chris Farren and Chuck Jones, "Absence of the Heart" was the first single from her 1998 sophomore record Everything's Gonna Be Alright. With a light and gentle accompaniment, Carter examines what's been missing in her relationship.

6

"Count Me In"

From: 'Did I Shave My Legs For This?' (1996)

This sweet ballad came from Carter's debut album and climbed into the Top 10 on the Billboard country charts in 1997. Penned by Carter and Chuck Jones, the song's heartfelt lyrics honestly describe her needs and wants in a relationship.

5

"Once Upon a December"

From: 'Anastasia: Music From The Motion Picture' (1997)

Recorded as a part of the official soundtrack of the 1997 animated film Anastasia, "Once Upon a December" is a sweeping and poetic tune that becomes a key part of the film's storyline. Carter's version of the song became a fan favorite and was even nominated for Best Original Song at the 1997 Golden Globe Awards.

4

"Did I Shave My Legs For This?"

From: 'Did I Shave My Legs For This?' (1996)

The clever title track of Carter's massively successful debut studio album pushes back at feminine stereotypes with a wink and a smile. Written by Carter and Rhonda Hart, the track finds the hard-working narrator airing her disappointment over the lack of care and attention given from her other half.

3

"How Do I Get There"

From: 'Did I Shave My Legs For This?' (1996)

Deana Carter and Chris Farren co-wrote "How Do I Get There," which would become her third No. 1 single from Did I Shave My Legs For This? The song finds Carter trying to find her footing as she navigates how she can cross the bridge from friendship to love.

2

"We Danced Anyway"

From: 'Did I Shave My Legs For This?' (1996)

"We Danced Anyway" became Carter's second career No. 1 hit in 1997. The track, written by Randy Scruggs and Matraca Berg, is an nostalgic and bittersweet look back at carefree memories and moments shared between two lovers.

1

"Strawberry Wine"

From: 'Did I Shave My Legs For This?' (1996)

Penned by Matraca Berg and Gary Harrison, "Strawberry Wine" has become one of the most beloved country songs from the 1990s. It was Carter's first hit song and made it to No. 1 on the Billboard charts in 1996. The combination of vivid lyrical imagery and Carter's soulful, emotive vocal performance created