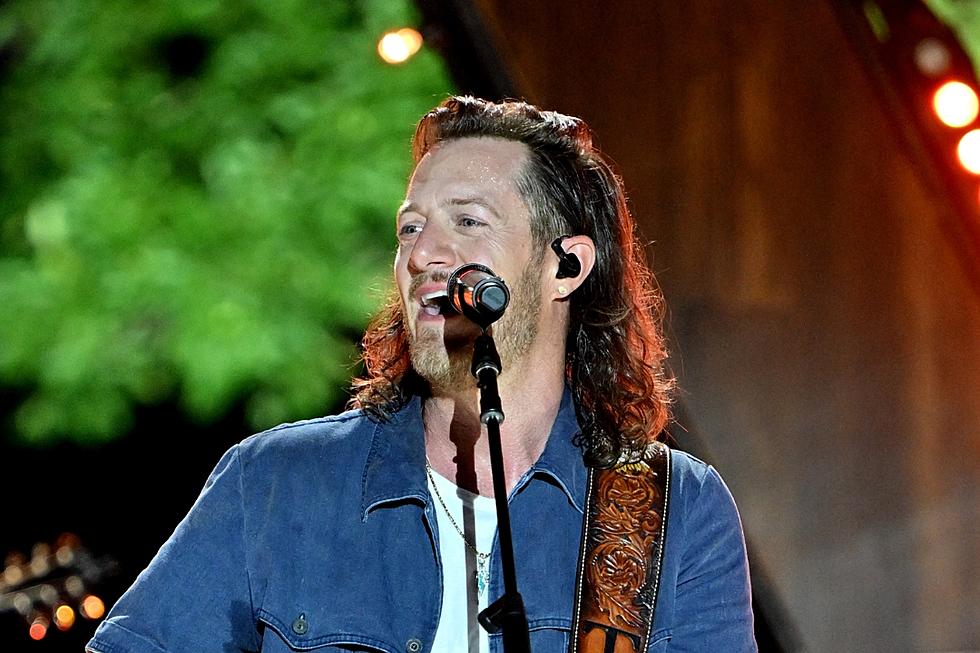 Tyler Hubbard Pines for Simpler Times in Nostalgic 'Back Then Right Now' [Listen]
Derek White, Getty Images
Tyler Hubbard is back with new music, and he's kicking things off with his feel-good new single, "Back Then Right Now."
Hubbard co-wrote the track with Jessie Jo Dillon, Geoff Warburton and David Garcia, and the nostalgic tune finds Hubbard yearning for the various staples of yesteryears.
"I could use some back then, right now / '98 Chevy with the tailgate down / FM only with the gold up loud / Burnin' up the night Innocent and wild I could use a little more wide-open / Back when all I wanted was the hand I was holdin' / Livin' in the moment / With the good-time crowd / Makin' life count / Damn, I could use a little more / Back then, right now," Hubbard reflects in the chorus as he relives relatable memories from his growing-up years back home.
Of the songwriting process, the star shares with the press, "We had that title, and then we just started telling stories and reminiscing and just thought, man, this would be really fun to write. Let's write a nostalgic song that kind of encompasses the heart of being present and living life in the moment and living life to the fullest and the simple things in life, you know, making time to enjoy those things."
"Back Then Right Now" is the first preview of Hubbard's forthcoming collection of new songs. "These past few months I've been writing a ton of songs and working in the studio. I'm super excited to share all the new music I've been workin on but this song is one of my favorites," he tells fans on X.
Hubbard's latest album is his self-titled debut solo album, which dropped in January 2023. The 18-track project featured the chart-topping hits "5 Foot 9" and "Dancin' in the Country."
The Top Country Songs of 2023, Ranked
The best country songs of 2023 fit snug over your life and experiences. Each is written from personal experiences, but somehow, that translates as if it were custom to each of us. We've loved, we've longed, we've lost and we've cut loose in the country.
Airplay charts, sales data and streaming numbers helped make this list of country music's top songs of 2023, but staff and Taste of Country reader opinion were most influential. Songs included on previous Top Country Songs lists were not eligible. A song may have been released in 2022, but it had to have the majority of recorded airplay or impact this year to count.