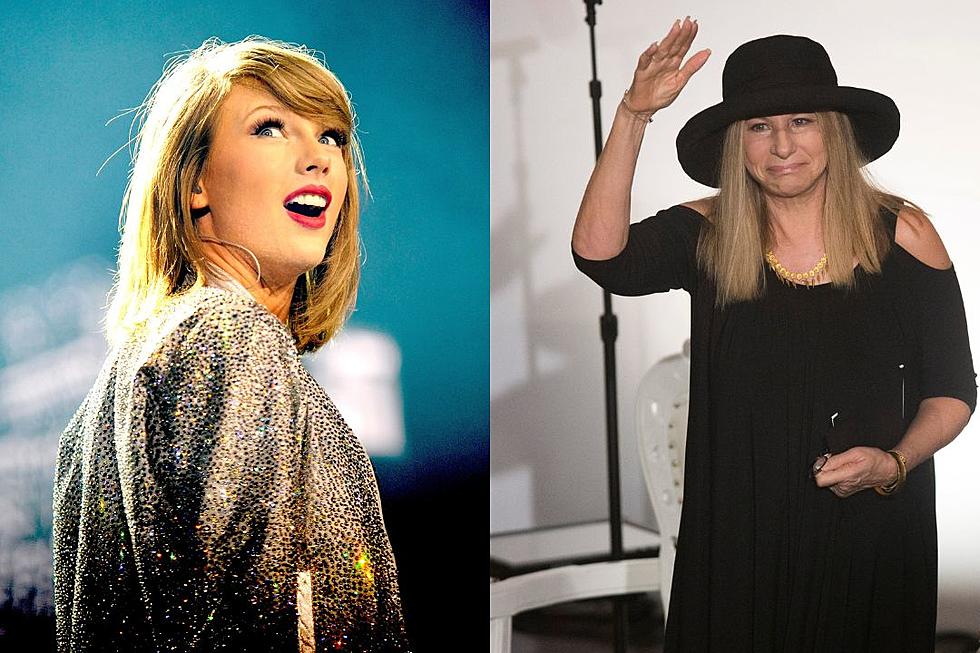 Taylor Swift Now Has More No. 1 Albums Than Any Woman in Music History
Christopher Polk, Uriel Sinai, Getty Images
When you say Taylor, I say Swift! Everyone on the planet knows who Taylor Swift is — she holds just about every record there is to hold in music. In 2023, she has even been credited for single-handedly increasing the economies of each city she performs in (Market research firm QuestionPro estimated last month that her critically-acclaimed Eras Tour could help add $5 billion to the worldwide economy).
Besides her staggering tour revenues, Swift is making new history as of late. Her re-recorded version of her 2010 Speak Now album debuted at No. 1 on the Billboard 200 albums chart (dated July 22) — the highest first-week numbers for any album released this year. In addition, the top position earns Swift her 12th No. 1 project, and that's enough to top Barbra Streisand for the most No. 1 albums from a female artist ... ever.
It's to be noted that Streisand has been recording music for more than 50 years, and she has released albums since the beginning of her career, up until 2016, with the release of Encore: Movie Partners Sing Broadway. Swift is just 33, and has taken over the top spot after only about 17 years of recording music professionally. One would guess that by the time she is done recording music — and all of her best-of albums are released — she will have attained so many No. 1 records that it will be almost impossible for someone to knock her off of that throne.
After sifting through their archives, Billboard reveals that Swift is the first living artist to have four albums in the Top 10 since Herb Alpert in 1966. There doesn't seem to be any letting up in the foreseeable future, either: Swift is currently on her Eras Tour, which extends well into 2024.
Evan Paul is the host of Taste of Country Nights, a syndicated radio show heard on more than 120 country radio stations nationwide, every night from 7PM to midnight. He plays the best new country music and interviews today's top stars, like Luke Combs, Miranda Lambert, Dan + Shay, Keith Urban, Carrie Underwood, Luke Bryan, Chris Stapleton, Lady A, Morgan Wallen + more! 
PICTURES: See Inside Taylor Swift's Stunning Manhattan Apartment
Taylor Swift's spectacular luxury apartment in Manhattan is currently for rent, and pictures show a property that is a lavish mix of historic and very modern.
PICTURES: See Opening Night of Taylor Swift's Eras Tour
Taylor Swift
kicked off her much-anticipated
Eras Tour
on Friday night (March 17) with a performance in Glendale, Ariz., celebrating her first return to the stage in five years with a three-hour-plus, 44-song set that spanned her entire career.
Taylor Swift Accepts Songwriter-Artist of the Decade Award
Taylor Swift received the Songwriter-Artist of the Decade award at the 5th Annual Nashville Songwriter Awards. Songwriter Ashley Gorley was honored as the Songwriter of the Decade.