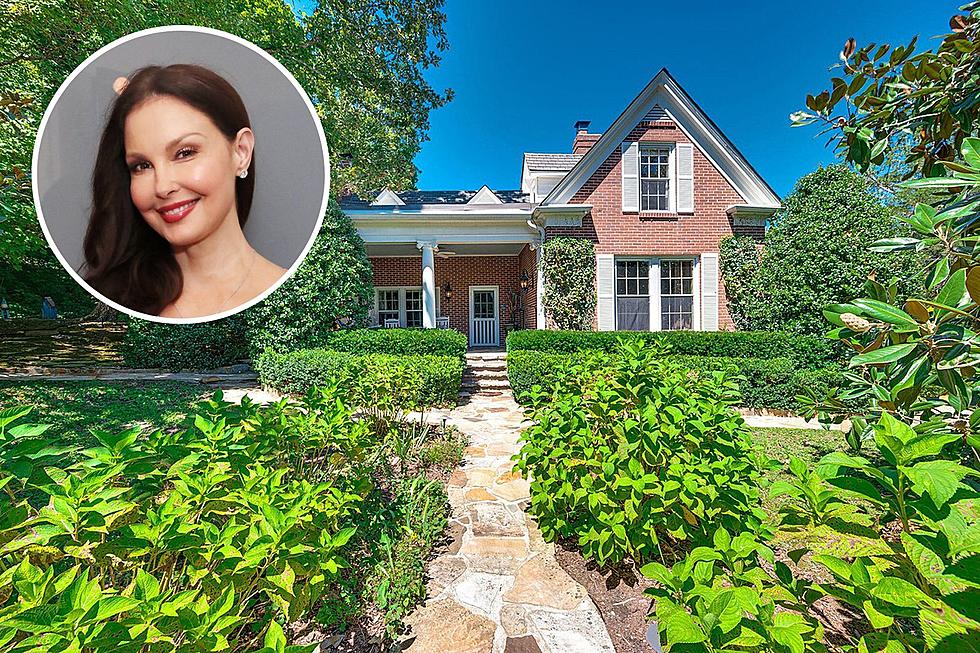 Ashley Judd Puts Historic Tennessee Estate up for Rent After Naomi Judd's Tragic Death [Pictures]
Zeitlin Sotheby's International Realty/Redfin.com/Astrid Stawiarz, Getty Images
Ashley Judd has put her historic estate up for rent, more than a year after her mother, Naomi Judd, died by suicide at her nearby home.
Judd has listed her 4-bedroom, 3-bathroom, 3,307-square foot home in Franklin, Tenn., for rent for $10,000 per month, and according to the listing pictures, the historic home appears to be worth every penny.
Built in 1819, the well-appointed upscale farmhouse has been carefully updated without losing any of the historic charm that makes it special. The listing on the property calls it "soothing, charming and elegant," and says the very secluded property offers up an extremely quiet and peaceful setting that's like "the inside of a cashmere sock."
Decorated with shabby chic, French, Swedish and American farmhouse elements, the soothing home "brings the outdoors inside." Highlights of the luxurious-but-cozy interior include a large, airy kitchen, a sun porch that runs the length of the back of the residence, a fireplace with built-in shelves on either side and a large library. There's also a balcony deck on the second story of the home that overlooks the back yard.
The exterior of the property is one of its biggest selling points, offering sweeping views of the unspoiled woods and valley. There are stone walkways, a stone fire pit and a stone patio, as well as an outdoor fireplace and oven.
Judd, her mother Naomi and her sister, Wynonna Judd, all lived contiguous to one another on adjoining properties for many years in the quiet rural community outside of Nashville. Ashley Judd was the one who found her mother and made the 911 call on the day she died.
Judd's not the only family member to make a move in the days since the tragedy. Naomi Judd's husband, Larry Strickland, recently revealed that he sold the house he shared with his wife for 33 years and moved to Florida, where he now lives on the beach.
Jay Lowenthal with Zeitlin Sotheby's International Realty holds the listing on Ashley Judd's stunning rental property. Scroll through the pictures below to see inside the beautiful property, and keep scrolling to see inside Trisha Yearwood's historic home in Nashville.
PICTURES: See Inside Ashley Judd's Charming Historic Home
Ashley Judd has put her historic estate up for rent, just over a year after her mother,
Naomi Judd
, died by suicide at her nearby home.
PICTURES: See Inside Trisha Yearwood's $4.5 Million Historic Southern Manor
Trisha Yearwood is selling her historic Southern manor home, and pictures show a mix of elegance and down-home living.