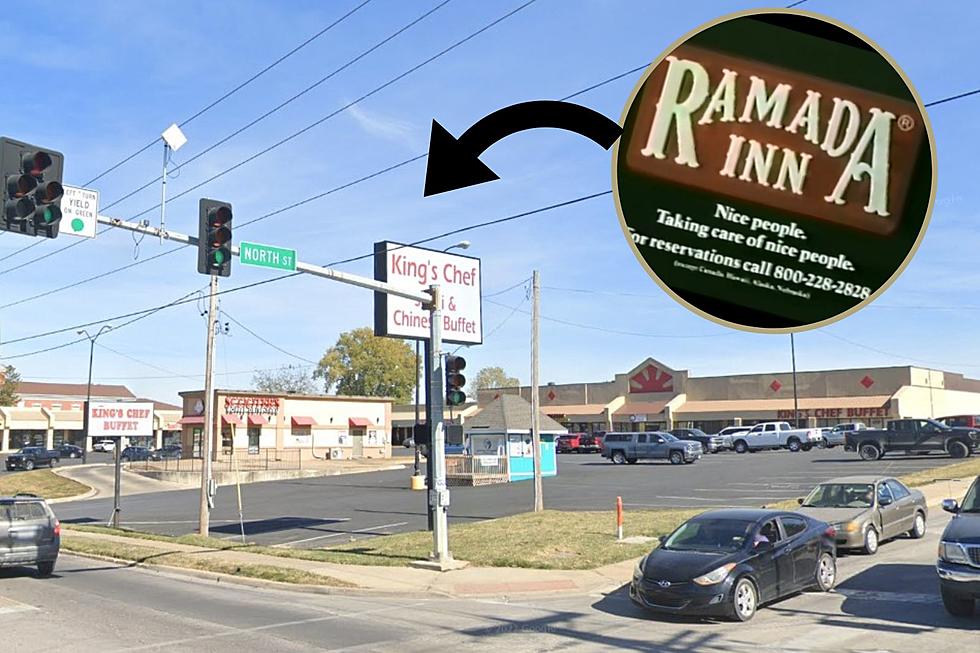 In 1968 Hotels Seemed To Be The Promise In Warrensburg
Google
Hotels were a hot topic in Warrensburg back in 1968. Perhaps it was the promise of the business a recognized national motel chain might bring to town. Perhaps it was a source of civic pride. Hey, we've got a Holiday Inn or a Ramada Inn or a big hotel you can stay at in town.  Yet more likely, it was developers trying to cash in on an idea that had its genesis almost twenty years prior.
First, there was Warrensburg developer and realtor J. Kenneth Marr pinning his hopes on a five-story development at Holden and Madison Streets in Warrensburg. He was proposing a hotel, banquet facility, private club, and retail development with a parking garage. Marr planned to build if his feasibility study showed the plan would work. You can read more about that here.
Then you had a local construction company executive, a Warrensburg banker, and a Warrensburg realtor proposing their own 60-room motel in Warrensburg. J.E. Dunn, Edwin Houx, and James Houx hoped to form a corporation for the new project. They applied to Ramada Inn for a Ramada franchise at the busy cross streets of North Maguire and North Streets.
The group planned to build a 60-room inn, which they hoped to expand to 100 rooms months after opening. The motel would also include a dining room, a coffee shop, a swimming pool, and convention facilities according to a newspaper article on the plans shared by the Johnson County Missouri Historial Society Facebook page.
I'm assuming the land they wanted to build on would eventually be where the Mid Town Connection Shopping Center is today. Yaknow, the strip mall that's home to Subway, Papa John's, Scooters, and King Chef. That's just my assumption from looking at an ariel Google Maps view. It seems like the only plot of land at that corner big enough for a late 60s-era Ramada Inn.
The Ramada obviously, was never built. Neither was Marr's five-story downtown motor hotel. Marr, who had developed such projects as the Broadview Addition, Skyhaven Airport, and its motel and Inn, as well as the Warrensburg Nursing and Medical Center, would go on to develop 13 acres along the "new" Highway 50 and Maguire Street into an 80 room Holiday Inn, and expand his TravelLodge motel by 20 units. The Mid Town Connection Shopping Center was built in 1975.
As for why the Ramada was never built. Perhaps it had to do with its proposed location on Maguire. It wasn't exactly adjacent to Highway 50. Or maybe Marr just beat the Houxs and Dunn to the punch with his Holiday Inn at a prime location.
Even today, most of Warrensburg's hotels are right off Highway 50. There's the Holiday Inn Express, Comfort Inn Warrensburg Station, and The Best Western more or less clustered near the town's Medical District near the PCA Road exit. Then there's the Days Inn and Fairfield Inn at Maguire Street and Highway 50.
You Can Buy This '60s Era Old West Theme Park in Warsaw
Did you ever experience the 1800s-inspired theme park in Warsaw on the way to Lake of the Ozarks in the '80s or '90s? It opened in 1979 according to
Four States Homepage
and closed in 1995. This little pioneer village was a labor of love for Marion Shipman and his family until it closed. Now they'd like to see someone else with a passion for entertaining and the old west bring it back to life.
Take a look at all the pictures. I think it'd be a great place to show off blacksmithing, carpentry, and the arts and crafts of the pioneer west, offer gifts for sale, and fun place to step back in time and get a drink, use the bathroom, and get into that Lake of the Ozarks vibe. Heck, someone could make bank updating the buildings and making it a themed Airbnb or bed and breakfast.
5 Words That Will Ruin A Sedalian's Day
I recently asked you to ruin a Sedalian's day in five words or less on Facebook. Here's what you told me.