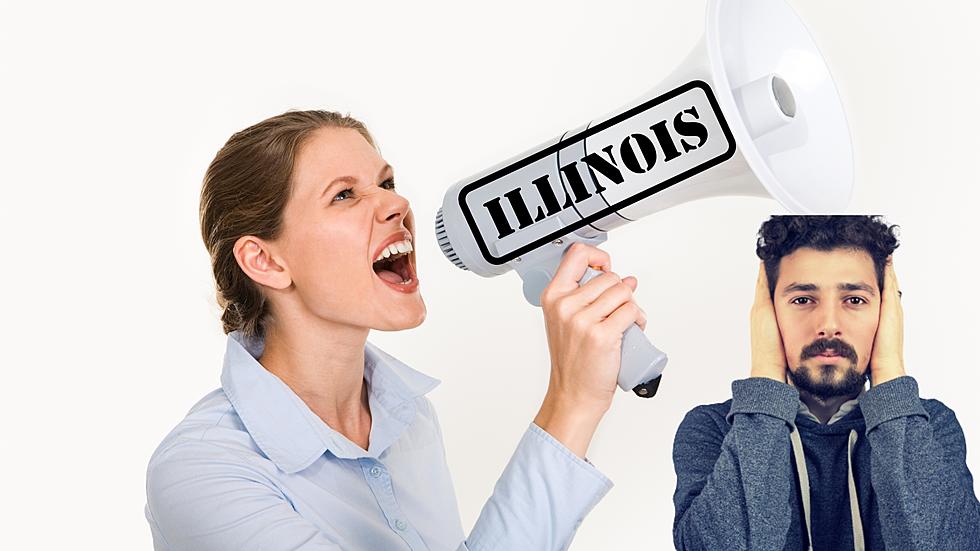 Illinois People Ranked Among the LOUDEST Talkers in America
Canva
I heard you the first time, thank you very much. There's a new ranking proving a point I have asserted for years. There are some in Illinois who talk too freaking loud.
Thanks for this justification, Preply. Before I share their insightful look at why some of my Illinois friends need to turn it down a decibel, I must make a confession. My wife says I constantly talk too loud. I'm gonna blame the radio career for that one. But, I was always told if the shoe fits, wear it. Loudness is my shoe, but I digress.
Preply did a study on the loudest cities and states. Their map shows who needs to keep it down. The more pink the state, the louder they are. Behold a very colorful Illinois.
But wait, there's more
When they narrowed it down to cities, look who's top 10. Hello, Chicago.
I tend to not travel to Chicago on purpose. It's probably my St. Louis Cardinal blood resisting the area. But, the few times me and the Windy City have partnered up, I noticed that I never had to ask anyone to repeat anything they said. The near screaming volume made it perfectly clear. If you've ever ordered a burger at a Chicago restaurant, you understand. 
All that being said, I am self-aware (thanks to my wife) that I'm a loud person, too. Misery loves company, Illinois. Let's embrace the volume.
See Inside a $15 Million Chicago Penthouse with a Jacuzzi on Roof
Gallery Credit: Susan Miner, Premier Relocation, Inc., Realtor.com
$45 Million Dollar Chicago Mansion Most Expensive in Illinois
Gallery Credit: R. Matt Leutheuser, Timothy Salm, Jameson Sotheby's Intl Realty, Realtor.com