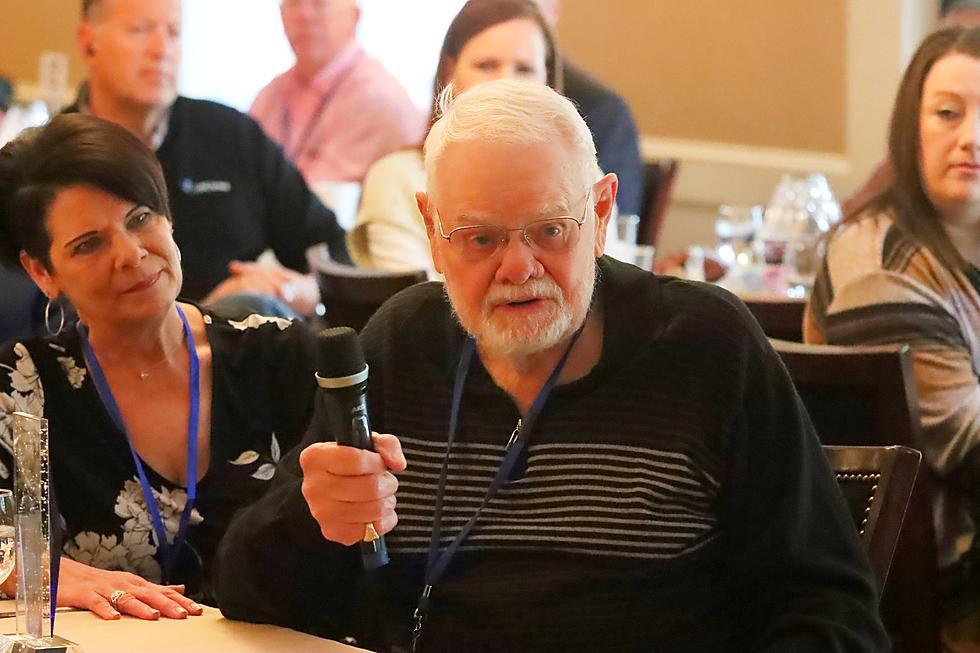 Haydens, Tyson Foods Honored With Boys & Girls Club 'Legacy Award'
Randy Kirby
The Hayden Family and Tyson Foods were recognized with the Legacy Award during a breakfast held Thursday morning at the Sedalia Country Club.
The Second Annual Legacy Award honors an individual or family, and a corporate partner who have given a lifetime of support to the Boys & Girls Club of West Central Missouri, Inc., through financial donations, volunteerism and advocacy of the Club.
In his speech, Rev. Robert Hughes referred to himself, as well as Robert and Barbara Hayden, as "refugees from California" and added that he enjoys talking about surfing with their son Bobby Hayden.
"In a culture that's increasingly complex and difficult and even dangerous for children these days, I thank God for the work that the Boys & Girls Club does, and I thank God for Robert and Barbara," Rev. Hughes said.
Rev. Hughes brought "Stormy" with him, a Stage One Retrieving Freedom dog, to the breakfast.
Robert and children Sally and Bobby were in attendance Thursday morning, without Barbara.
Sedalia Area Chamber of Commerce Executive Director Debra Andresen, in her speech introducing Tyson Foods, said that the Boys & Girls Club is very near and dear to her heart, and when her kids were in the program, they never wanted to leave when she came to pick them up at the end of her work day at the Chamber.
"Parents that are working, they know their kids are safe, they'll get their homework done," Andresen noted.
"Tyson is such a generous business in the Sedalia community with all their donations that they give to several non-profits. not just the Boys & Girls Club, but there is so many (organizations) that you guys help out, and we really appreciate that in our community," Andresen said.
"Tyson has donated $150,000-plus to the Boys & Girls Club, along with pounds of chicken for their events," she noted. "Tyson's is a blessing to our community, and thank you so much for what you do."
In his acceptance speech, Tyson Complex Manager Dustin Tippin said that "We look forward to being around to help out and serve the community for a lot of years to come."
Guest speaker for the event was fourth grader America Soteleo, from the Boys & Girls Club's Washington SIte.
Boys & Girls Club Executive Director Gary Beckman served as emcee for the awards breakfast.
Legacy Award
LOOK: Most dangerous states to drive in