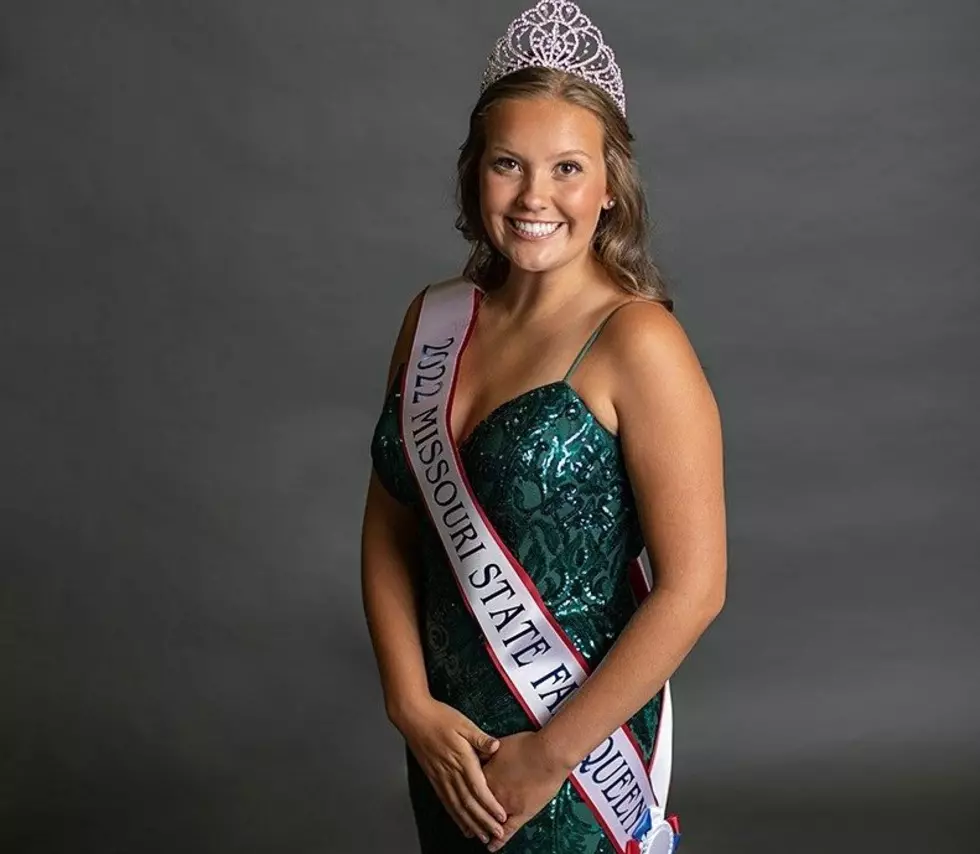 Have You Met Our 2022 Missouri State Fair Queen? Meet Elsie
Missouri State Fair - Facebook
Opening Day of the Missouri State Fair is in the books.  From my time there, it looked like a big success.  And congratulations are in order.  One of the opening day events was the crowning of our 2022 Missouri State Fair Queen.  A northeast Missouri native has earned the title.
Elsie Kigar, 17, of Bible Grove, Missouri, was crowned during a ceremony Thursday in Sedalia. Pageant officials said Kigar received the highest score of 41 contestants vying for the title in the two-day competition. The Bible Grove teen will reign over the remaining state fair events and be an ambassador for the fair and Missouri agriculture throughout the coming year. You can read a bit more about her HERE.
Miss Kigar attends Scotland County R-1 and will be a senior in the fall. As Queen, she will receive a $2,000 scholarship to continue her education. Miss Kigar entered as Miss Scotland County and is the daughter of Jim and Alisa Kigar.
Participants in the queen pageant were judged in multiple areas including interview, speech, talent and evening gown.
If you happen to see Elsie around the fair, make sure to congratulate her and wish her well.  Maybe we can get her to stop by our booth for a few words and talk to her.  Enjoy the Fair!
61 Pictures of Smiling Faces and Sights of the Mo. State Fair
The best way to experience the Missouri State Fair is to go to the Missouri State Fair. Eat the food, enjoy some cold beverages, ride the rides, see the shows, go to the concerts. The second way is through the smiling faces and photos of the people there. During the 2021 Missouri State Fair, I asked you on Facebook, to post your state fair photos. What struck me most about your photos were all the smiling faces. Here's the collection of the photos you posted on our Facebook page.