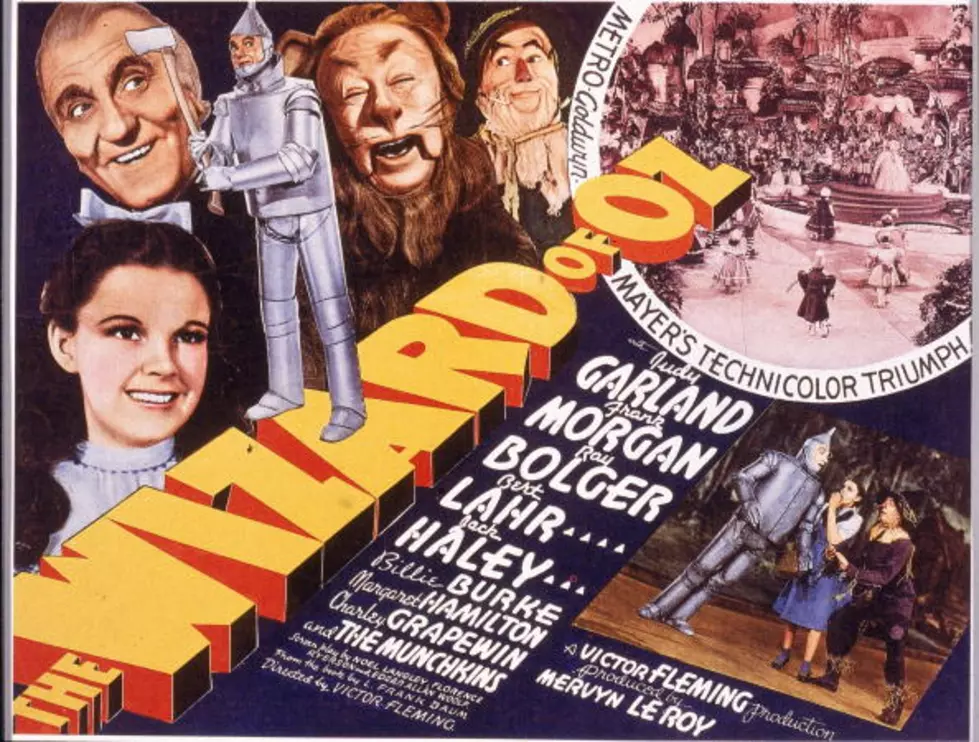 Happy 100th Birthday Judy Garland! Wizard Of Oz Is Back In Theaters
Getty Images
If you had to make a list of 10 of the most beloved and greatest films of all time, I am willing to bet that 'The Wizard Of Oz' would be in the Top Ten.  The songs, the characters, the story and all of the quotable lines from this film still hold up today.
Well now you can follow the yellow brick road to theaters to watch a special showing of "Wizard of Oz" in celebration of what would have been Judy Garland's 100th birthday.  To see this film on the big screen might be a once in a lifetime experience.  This showing will also contain a a rarely seen extended musical number.  Bonus footage.
Fathom Events will be showing the film in select theaters throughout the country.  There are 3 theaters that are closest to Sedalia that will be showing it this Sunday and Monday.  Unfortunately, the Galaxy Theater in Sedalia will not be one of them.
Regal Kansas City 18 Cinemas will be showing it at 3pm and 7pm this Sunday and Monday.  They are located at 3200 Ameristar Drive in Kansas City.  You can click HERE to make a reservation and secure your tickets.
The other locations closest to us that are showing the film:
Eagles Landing Cine - 1300 Barred Owl Lane, Lake Ozark, MO 65049
AMC Independence Commons 20 - 19200 E 39th Street S, Independence, MO 64057
Same times.  3pm and 7pm this Sunday and Monday.  Click HERE for more details.
For the record, this film has a little something for everyone.  If you still haven't seen it, find the time.  The film really is that good.  Happy Birthday Judy Garland! Thank you for Dorothy and "Somewhere Over the Rainbow"
The Best Oscar Best Picture Winners Ever
More than 90 films have earned the title of Best Picture from the Academy Awards. These are the best of the best.