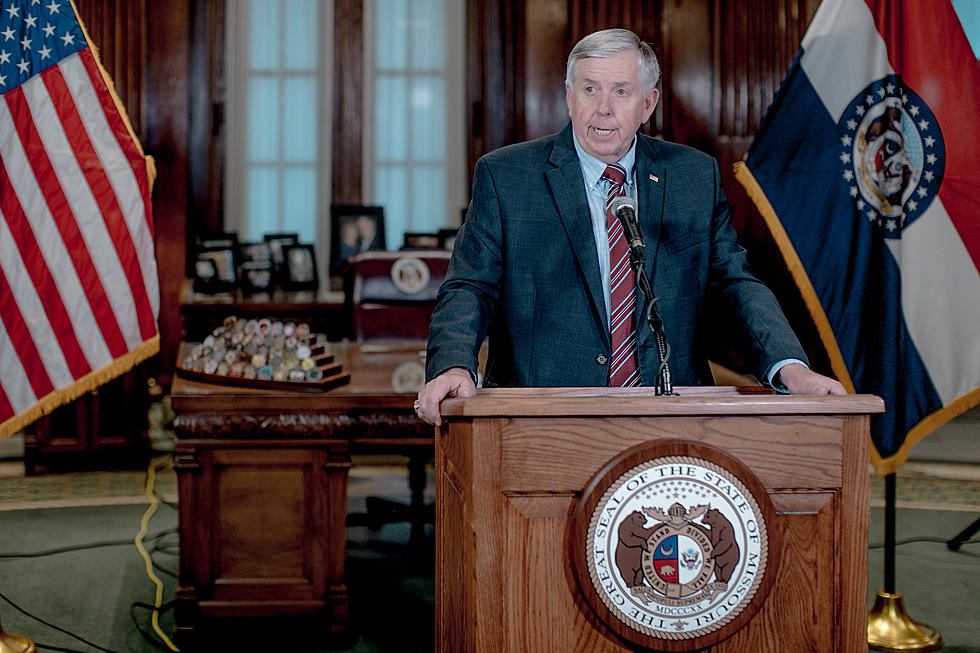 Governor Mike Parson Activates National Guard Ahead of Winter Storm
Getty Images
Governor Mike Parson signed Executive Order 22-02 declaring a State of Emergency and activating the Missouri National Guard ahead of the major winter storm expected to impact most of Missouri over the next two days.
"Severe winter weather isn't something we are strangers to here in the State of Missouri, but we must be prepared for the worst," Governor Parson said in a release. Parson went on to say by signing the order he enables emergency management professionals across the state to have every tool and resource available to aid Missourians.
The order Governor Parson signed activates Missouri's Emergency Operations Plan which allows state agencies to assist local jurisdictions with emergency preparation and response.
One of the major focuses of the Missouri National Guard over the next couple of days will be helping the Missouri State Highway Patrol in the rescue of stranded motorists should the need arise. Missouri National Guard members are currently being positioned around the state to help with this effort.
Governor Parson's release asks Missouri residents to:
Follow local weather forecasts for updates, as well as keep up with newscasts for updates on local conditions and utilize the MoDOT Traveler Information Map when deciding whether or not to travel.
Avoid travel if at all possible over the next two days.
Allow extra time if traveling, slow down while driving, keep your gas tank full, and dress appropriately for conditions.
If traveling have an emergency kit that includes snacks, water, phone chargers, blankets, flashlights, etc.
Beware of black ice, especially on bridges and overpasses.
Check-in on the elderly and those who may need additional help.
Parson's Executive Order 22-02 will terminate on March 3, 2022 unless otherwise extended.
How Many in America: From Guns to Ghost Towns
Can you take a guess as to how many public schools are in the U.S.? Do you have any clue as to how many billionaires might be residing there? Read on to find out—and learn a thing or two about each of these selection's cultural significance and legacy along the way.
KEEP LOOKING: See What 50 of America's Most 'Pupular' Dog Breeds Look Like as Puppies