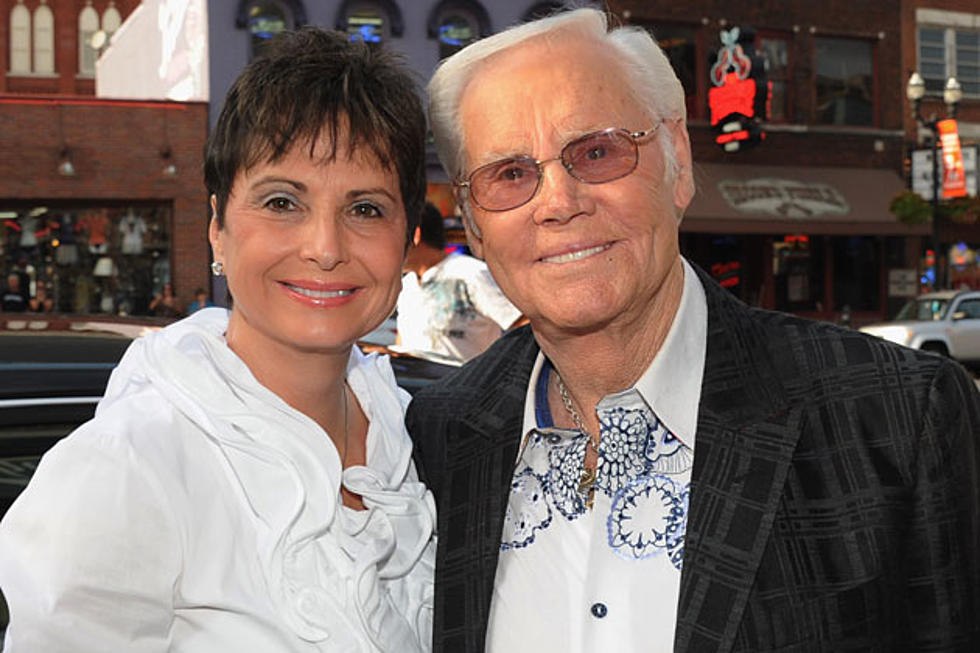 Movie About George Jones' Life in the Works
Rick Diamond, Getty Images
The life story of one of country music's most celebrated singers is going to be told in a feature film. George Jones and his wife Nancy were working with a screenwriter in the years leading up to the legend's death. The biopic has the singer's blessing, and now has a production company to produce it.
Dennis Baxter wrote the treatment for the untitled film. A press release indicates it will cover the singer's life and career, including all of the personal demons he battled before meeting Nancy.
"Knowing George had input in this film and that it will be told the way he wanted it told, I feel we are in good hands to collaborate with 28 Entertainment as we move forward with production," Nancy Jones said in a statement.
The couple had been approached multiple times over the years, but were hesitant. For six years they worked with Baxter, who is going to be co-producing the project with Jay and Brian Hoffman of 28 Entertainment. The latest announcement was that 28 Entertainment had acquired the life rights to make the film.
"George had hoped to see the movie before he passed and worked with me to make sure the story was complete," Baxter said.
Jones' professional success -- including 14 No. 1 hits and induction into the Country Music Hall of Fame in 1992 -- were at times overshadowed by his personal struggles. Alcoholism and drug abuse eventually led to an inspiring story of salvation and unconditional love.
The singer died on April 26, 2013 after a brief hospitalization. There was no timeline for the film or indication as to who might play the lead role.