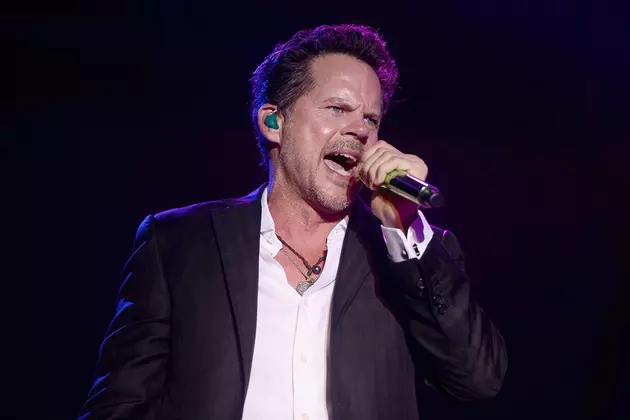 Gary Allan Thinks Dale Earnhardt Jr. Is Retiring 'Way Too Soon'
Stephen Lovekin, Getty Images for Big Barrel
On Tuesday (April 25), NASCAR driver Dale Earnhardt Jr. announced that he will be retiring at the end of the 2017 racing season. Fans, friends and fellow drivers have been sending their messages of congratulations and gratitude to Earnhardt Jr. since he revealed the news, and among those with some words for the big racing name is country singer Gary Allan.
Allan shared a video message to Earnhardt Jr. on his social media accounts on Tuesday. Although the artist is happy for the race car driver, he says that Earnhardt Jr.'s retirement is coming "way too soon, man! Way too soon!"
"Everybody's gonna miss you out there, I'm positive," Allan adds in his video message. "Good luck in whatever you decide to do."
A member of the Hendrick Motorsports team since 2008, Earnhardt Jr. is a two-time Daytona 500 champion. He first began racing in the NASCAR Sprint Cup Series in 1999; he has qualified for NASCAR playoffs eight times and been voted NASCAR's Most Popular Driver for a record 14 consecutive years.
Earnhardt Jr. missed the last 18 races of the 2016 racing season to recover from concussion symptoms but began racing again at the start of the 2017 season. This season is the final one in his contract with Hendrick Motorsports. The son of NASCAR icon Dale Earnhardt, Earnhardt Jr. will compete in his final NASCAR Sprint Cup Series race on Nov. 19 at Homestead-Miami Speedway.