Eric Bieniemy Returning To Kansas City Chiefs In 2022
Getty Images
If you are a Kansas City Chiefs fan (most of us in Missouri are), then you know how important offensive coordinator Eric Bieniemy has been to the teams success.  We have one of the most potent offenses in the NFL and Eric needs to get some credit for that.
Yes, it helps that Patrick Mahomes is our quarterback and Andy Reid is the Head Coach.  But Eric has been a huge part of the continued success.  And thankfully, he will be returning to the team for next season.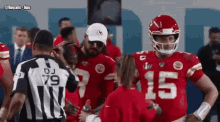 Eric has been with the team since 2013, and the last 4 seasons, he has been the OC.  He has been passed over as Head Coach despite being interviewed a number of times.  He was a finalist in New Orleans for the Saints HC position and was also interviewed by the Denver Broncos.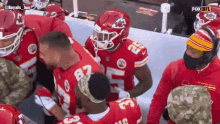 He has signed a one year deal with the Chiefs, and there has been speculation that, if he not offered a Head Coach position, perhaps Andy Reid could retire and the Chiefs could simply promote him to the position.  There would be no push back about the Rooney rule in the NFL, since Eric would be a minority candidate.
Former Miami Dolphins head coach Brian Flores included a section on Bieniemy's inability to land a head-coaching job despite his success as an NFL assistant in his lawsuit against the NFL and three teams (the Broncos, Giants and Dolphins) that alleges racial discrimination in the league's hiring practices. Click HERE for more details.
Either way, it is nice to see that Eric will be back on the sidelines for the Chiefs next season as we take another run at the playoffs and hopefully another Super Bowl trophy.
KEEP READING: Here are 50 of the most famous sports goofs