Eight Fascinating Facts About First Super Bowl
The 56th Super Bowl will be held in Los Angeles this Sunday.  The very first Super Bowl was also held there.  It took place at Los Angeles Memorial Coliseum.  The Green Bay Packers of the NFL took on the Kansas City Chiefs of the AFL.  Packers won 35-10.
I was not born until 1973 so I obviously didn't see the game.  But the big game has been played ever since and it has become a National holiday.  But take this from the "How Things Have Changed" category.  Here are some fascinating facts about that first game.
1.  It was NOT called the Super Bowl.  Name like "The Big One" and "The Pro Bowl" were considered, but it ultimately was named the AFL-NFL World Championship Game.  Chiefs fans can thank Lamar Hunt, the owner of the team, for coming up with the Super Bowl name we know of today, which was used beginning with Super Bowl 3 in 1969.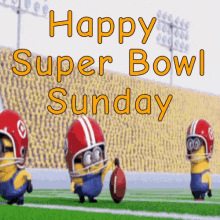 2.  The game was aired on two networks.  NBC and CBS.  NBC had the rights to the AFL games, and CBS had right to the NFL.  This was the only time this happened.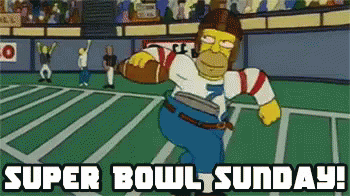 3.  Was not a sell out.  Not by a long shot.  Tickets were only $12, and the game was blacked out within 75 miles of the Coliseum.  1/3 of the seats were empty.  The only Super Bowl to not sell out.  Now, tickets are at least $5000 it seams.  No wonder everyone watches it on TV.  It is cheaper.
4.  Two different ball were used.  AFL had a ball made by Spaulding that was longer and had a tackier surface.  NFL used a Wilson football.  When the Chiefs had the ball, they used the Spaulding one, and vice-versa.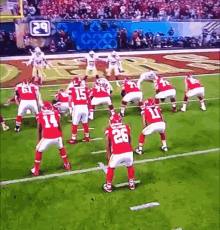 5.  The 2nd half kickoff was redone, because NBC missed it.  They were airing an interview with entertainer Bob Hope.
6.  Halftime show...two guys in jetpacks.  Yep, that was part of it.  Marching bands and hundreds of pigeons were released into the air.  No doves?  I wonder if they were carrier pigeons.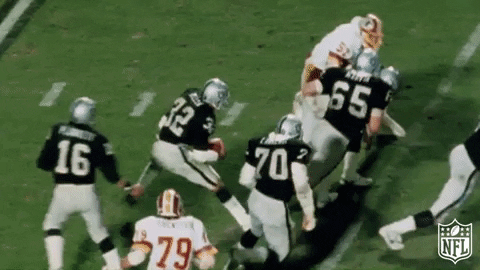 7.  Footage from the game was lost for a really long time.  Both networks erased the footage.  in 2005, a man named Troy Haupt found a copy of the CBS broadcast in his attic.  His father recorded it.  It was digitally restored but wasn't shown until 2019 because a deal couldn't be worked out with the NFL.
8.  An NFL Network attempt to show the game in 2016...didn't go well.  Footage was edited together from their NFL Films division, and put the games original radio broadcast over it.
Fun facts about the original game that began it all.  Enjoy the event on Sunday.
TACKLE THESE: Check Out the Best Uniforms In Each NFL Team's History