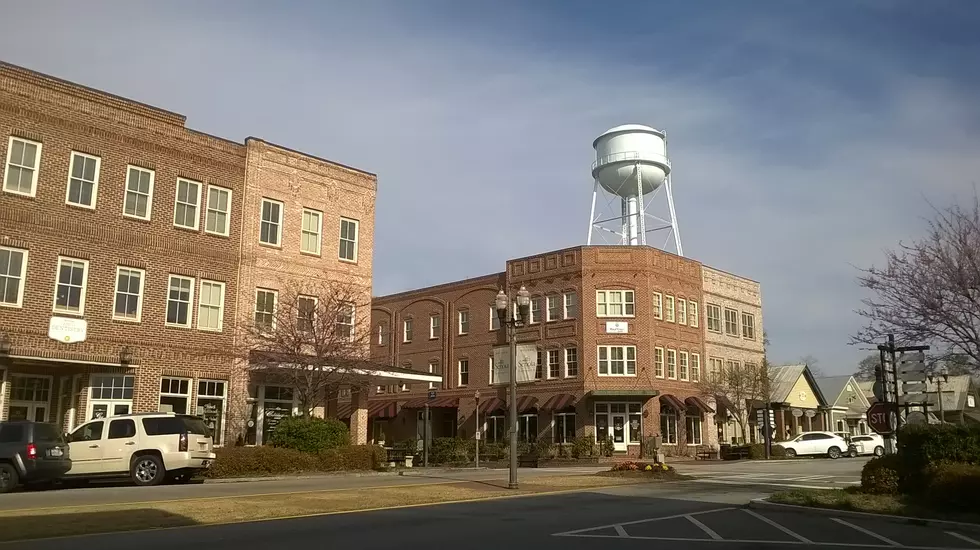 Did You Know That You Can Visit Filming Locations for 'The Walking Dead'?
Kurt Parsons
My family and I took a very short vacation over the weekend. Left Friday, got back on Monday. Before we left, I was pretty sure this was going to be a dud destination, but it actually ended up being a cool trip. We went to Georgia to see filming locations for The Walking Dead.
I wasn't expecting very much. I figured it was going to be a very long drive to see...houses. And streets. And without zombies and zombie apocalypse wreckage, they would pretty much look like any other houses or any other streets. But there actually was stuff to see. Most noticeable, the wall built around "Alexandria."
If you're a fan of the show, you know that the main cast have lived in several locations as they've tried to survive hordes of zombies. A farm was one location, and a prison, and then Alexandria, which is a community that has built an enormous metal wall around itself to keep zombies out. In the show, Alexandria is in Virginia. In reality, the set is across the street from the fictional Georgia community of Woodbury, in the non-fictional town of Senoia, Georgia.
Alexandria is actually a real subdivision that the show has built the wall around, and there are regular people that live in that subdivision. The wall, interestingly, is classified as a "permanent structure" in the town, at least for a few years. The show had to build it to code. It must be able to withstand a hurricane, etc.
We got into town pretty early and walked around, took pictures in front of the wall, and saw what we could see. I was able to spot one home from the show on my own (for Walking Dead fans: it was the house where Rick hid under the bed then escaped out the window when the "claimed" gang was first introduced). That home was just a couple doors down from the house where Carl sat on the roof and ate the giant can of pudding.
After looking around on our own, we had a coffee at The Waking Dead Cafe, which was terrific. The cafe is covered with autographed photos of the cast, autographed posters, and even a few original pages of comic book art. It is right next door to The Walking Dead Store, which sells all sorts of merchandise, from t-shirts, toys and novelties, to postcards, picture frames and souvenirs. We also ate lunch at Nic and Norman's restaurant, which is owned by executive producer/director/special effects supervisor Greg Nicotero, and series star Norman Reedus (Daryl).
The highlight of the trip was our guided bus tour through Senoia and additional filming locations, including Newnan, Georgia, the hometown of Alan Jackson. We took a tour from Atlanta Movie Tours, but there are other companies and other tours available. There are also guided walking tours and tours that allow you to dress up for the zombie apocalypse. I found the bus tour interesting because our guide had actually been an extra on the show for several episodes, so he was able to tell a lot of stories and give us some inside information. We also had the opportunity to go inside a few sites that are typically locked to the public, like the barn where Rick and the Governor first met.
If you're a fan of The Walking Dead, this might be a trip that you should consider. We were able to see just about everything in one day, but if you wanted to stay longer, there are several different tours you could take, and you'd also be just outside of Atlanta, so there's plenty to do.