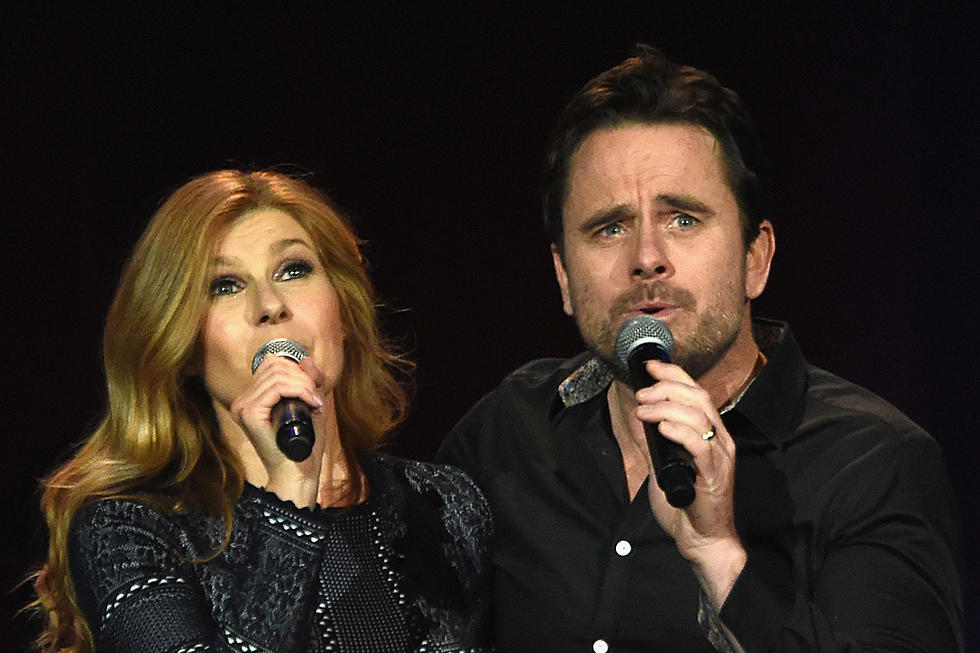 Connie Britton Returns as Rayna Jaymes for 'Nashville' Finale: 'It Was So Emotional'
Rick Diamond, Getty Images
Nashville gave longtime viewers one final glimpse of one of the show's most beloved characters when the series finale aired on CMT on Thursday night (July 26). Connie Britton returned for one final appearance as her character, Rayna Jaymes, and it gave a real sense of closure not only to viewers, but to the cast as well.
Britton starred in Nashville for its first four seasons on ABC as Jaymes, a country superstar whose star has faded who is trying to juggle a comeback, raising her kids, a complicated romantic life and running her own record label. Much of the tension from the early seasons derived from her longtime on-again, off-again relationship with troubled singer-songwriter Deacon Claybourne, and they finally married during the show's fourth season. In a tragic twist, Britton departed the show midway through its fifth season after it moved to CMT, and her character died in a car accident.
Britton returned to Nashville in the very last minutes of the Nashville series finale on Thursday night, appearing to Claybourne — played by Charles Esten — in a flashback as he is preparing to take the stage at the Ryman Auditorium.
Tribute to This 'Nashville' Star Is A-Maze-ing!
"She wanted to do it, and we wanted to do it," showrunner Marshall Herskovitz tells Nashville's Tennessean newspaper. "And it was great to have her back. I think everybody had a wonderful time those two days, and just having her back brought some closure to the whole experience for everyone who'd been involved. It was very emotional."
In the scene, Deacon flashes back to something Rayna said to him on their wedding day.
"Sometimes, once in your life, somebody gets in your bloodstream," she said. "It doesn't matter how much you've failed each other. You must choose each other. And I choose you, exactly the way you are. And I'm gonna love you forever."
Britton's return was carefully orchestrated, and she ended up shooting her scene during the final days of production on the set in Music City.
"Rayna got to do the impossible," Britton tells the Tennessean in a statement. "She got to come back from the dead ... to go back to my Nashville family and celebrate all the hard work and love and care that went into that show."
How Did Rayna Die? And Why?
Nashville Cast Reflect on What They Learned From the Show: