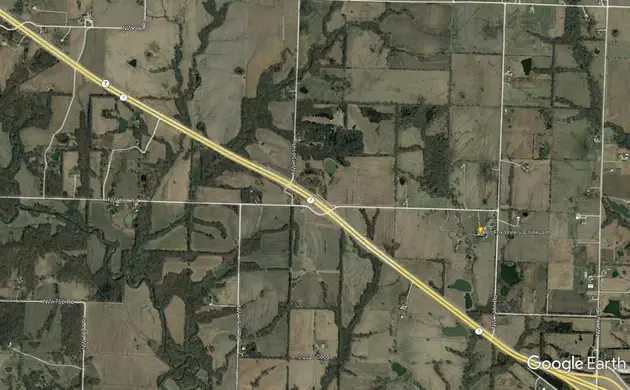 Cole Camp Woman Injured in Henry County Crash
Google Earth
A Cole Camp woman was injured in a one-vehicle accident that occurred early this morning (Tuesday) in Henry County.
The Missouri State Highway Patrol reports that a southbound 2013 Volkswagen, driven by 21-year-old Katelyn A. Dixon of Cole Camp, was on Missouri 7 at NW 1501 at 1:30 a.m., when she lost control and ran off the right side of the roadway, struck a culvert, then an embankment.
Dixon suffered serious injuries and was transported to Research Medical Center by Garden City EMS. She was wearing a seat belt at the time of the crash.
The VW had extensive damage and was towed from the scene.
Henry County Deputies assisted the Patrol.