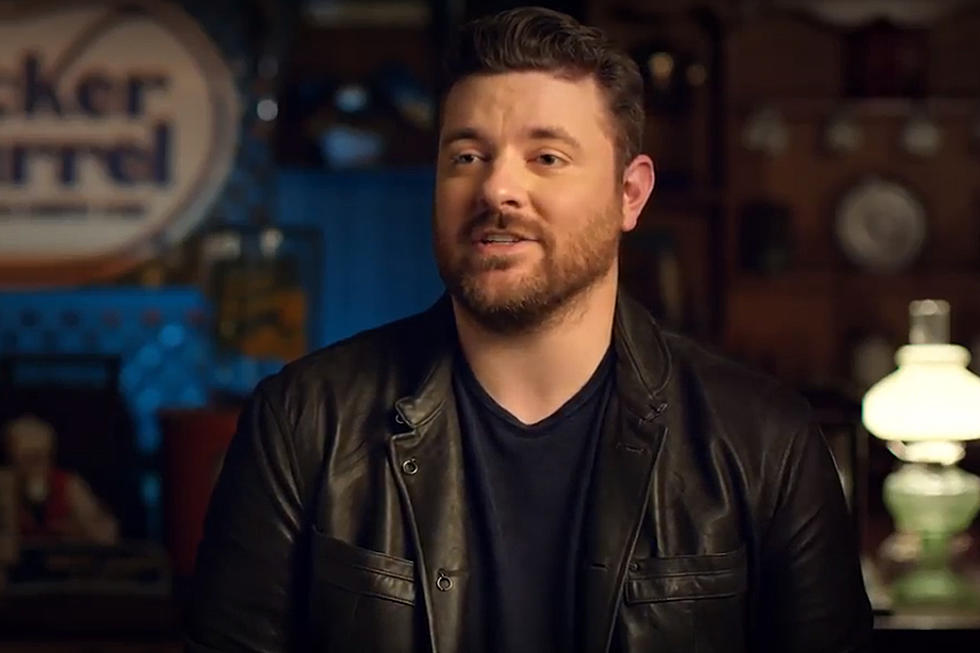 Chris Young Celebrates His Road Family in Cracker Barrel Docu-Series [Exclusive Premiere]
Cracker Barrel Old Country Store via YouTube
A new Chris Young docu-series gives fans an extended look at all the working parts that make up the singer's life and career. During this new episode of Losing Sleep, Cracker Barrel Series fans get a feel for how much the "Losing Sleep" singer puts into his live show.
Young is described as one of the hardest working guys in country music during this nearly four-minute episode, premiering exclusively on Taste of Country. Fans get to meet his manager, booking agent and band and hear a few stories about their dedication.
"Anytime you start looking at going out on the road, it's not just me blocking Thursday through Monday or multiple weeks out of my summer," he says. "It's all of my guys and it's their families and the time they give up to truly be my road family."
His road family is an eclectic group made up of first-class musicians from around the world. Most have been with him for years, and share his enthusiasm for the lifestyle. It's possible they all know more than he realizes as well. While talking to Taste of Country Young was asked what he learned about himself in making the five-part docu-series.
"I learned that a lot of people have incriminating photos of me from early on," he says, laughing.
"It was a lot of fun for me to kinda peel back the curtain with this stuff and let people actually see more than just like, 'Oh here's an eight-second collage of us walking around in the studio and maybe a music bed underneath.'"
Losing Sleep is Young's sixth studio album, dropping on Oct. 20 with a special Cracker Barrel deluxe album that features an additional track. It's safe to say the month of October has been an important one for the singer. In addition to the new album, he was inducted into the Grand Ole Opry and re-signed with his longtime record label, Sony Music Nashville.
Hold on, Chris Young! We've Got One Last Question!