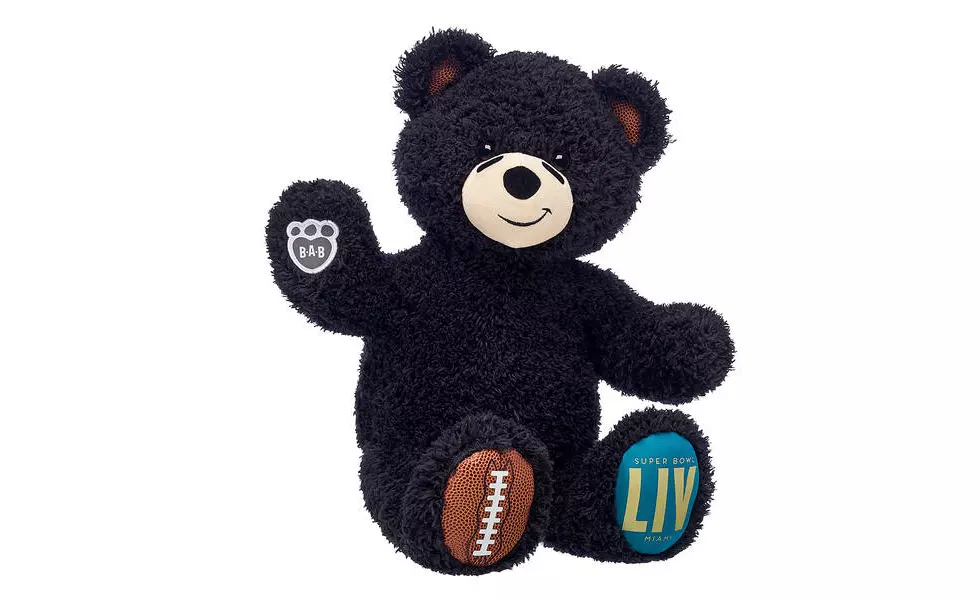 Celebrate the Chiefs Big Game Appearance with a Build-A-Bear
Buid-A-Bear Workshop
Build-A-Bear Workshop is offering a Super Bowl LIV bear which would make a great gift for your favorite Kansas City Chiefs fan, young or old.
If you're unfamiliar with the Build-A-Bear concept. It's a store you can go to, or a website you go to, where you can essentially build your own teddy bear and then outfit the teddy bear with clothes, shoes and accessories.
For Super Bowl LIV Build-A-Bear is offering the commemorative bear seen above, along with the ability to purchase a Chiefs hoodie, a 49ers hoodie, an NFL Super Bowl LIV shirt, and shoes for you new stuffed best friend.
According to KMBC the only area Build-A-Bear store that still has the bear in stock is the Build-A-Bear location at Oak Park Mall.
If you don't want to drive, Build-A-Bear offers you an opportunity to build and customize a bear on their website. For my customized Build-A-Bear I selected a Chiefs hoodie, high top sneakers, a baseball hat, a football and I chose the gift wrap option. The cost $60 before shipping. You can also have them ship the un-stuffed bear to the store if you wish to have that experience. I think this is a very cool one of a kind memento that will be treasured and well loved by any young Chiefs fan, and maybe even some of us older ones.
If football isn't your thing, well you might not be reading this. But, Build-A-Bear has a wide range of bears (and other animals) you can customize, and outfits you can put them in. If you haven't given your significant other a stuffed animal in awhile, Build-A-Bear might be a great way to give them a cute stuffed animal that goes beyond what you can pick up at Walmart, or the convenience store (if you forget Valentine's Day).
The Build-A-Bear website is here.