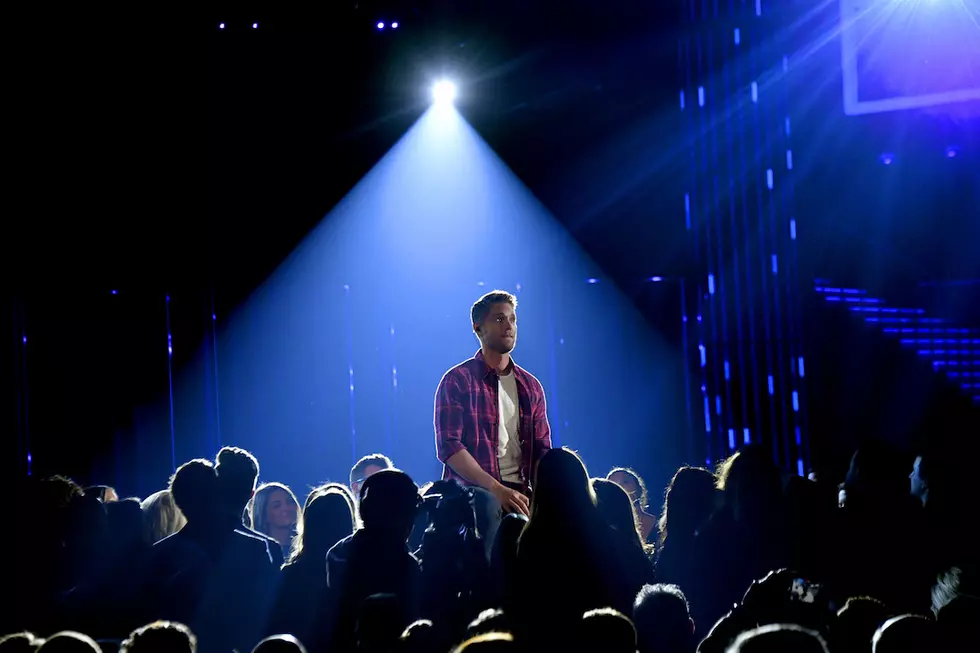 Brett Young's 'Reason to Stay' + 3 More New Songs You Need to Hear
Michael Loccisano, Getty Images
From simple -- and simply adorable -- love songs to homages to culture and lifestyle, country artists had lots to say this week in the form of new songs. Read on to learn all about the latest releases from your favorite artists! 
Brett Young, "Reason to Stay":
Brett Young has shared another song, "Reason to Stay," ahead of his sophomore album's release. In the sweet new love song, Young thinks of ways he can get his love to stay in bed with him: "I really like the way your head fits on my shoulder / I hate the way the morning's always trying to mess this up / I know you've got 1,000 things to do today / But I'll give you a reason, I'll give you a reason to stay," he sings. "Reason to Stay" will appear on Young's Ticket to LA album, due out in December. The upbeat song was penned by Young alongside Jon Nite, Jimmy Robbins and Emily Warren. --CC
Russell Dickerson, "Every Little Thing":
Russell Dickerson has released "Every Little Thing" as his newest single. This adorable new declaration of love focuses on all of the things the singer adores about his lady, and her most endearing qualities. "My baby, she's Alabama / A Dixieland delight, kissin' me like molasses / Slow and sweet, mmhhmm, just right," Dickerson sings. "She's an endless August summer / Yeah, sunshine 365 / When she forgets the punchline, it still gets me every time." "Every Little Thing" appears on Dickerson's debut album; the song will hit country radio on Dec. 3. -- CC
Dylan Scott, "Nothing to Do Town": 
Dylan Scott pays homage to small-town life in his up-tempo new ear worm, "Nothing to Do Town," which celebrates the lifestyle that Scott says he grew up loving. 'Growing up in a very small town in Northeast Louisiana, we had to create our own entertainment, since we didn't have malls or movie theaters," the singer explains in a press release. "That is what this song is all about, and I wouldn't trade the way I grew up for anything. I know there are going to be a lot of people who hear the song and feel the same way I do." Scott's new track was co-written with John Taylor and Matt Alderman. -- CL
Corey Smith, "Honky-Tonkin' in My Blood":
When Georgia-based singer/songwriter Corey Smith talks about honky-tonkin', he's talking about more than well-worn dance floors and buzzing neon signs. "'Honky tonkin' is more than the some of its parts. It's kind of a way of life," Smith explains in a press release for his latest single, "Honky-Tonkin' in My Blood." "It's about bucking convention, taking chances, letting loose and being a little reckless at times. It's certainly not for everyone, but for those of us born with a wild streak, it's an important aspect of our lives."
Smith celebrates that aspect of his own life in the raucous, up-tempo song, which -- along with its accompanying music video -- speaks to both the family history that makes honky-tonkin' culture so special, and the free-spirited attitude of breaking away from the aspects of life that constrict him and beat him down. -- CL