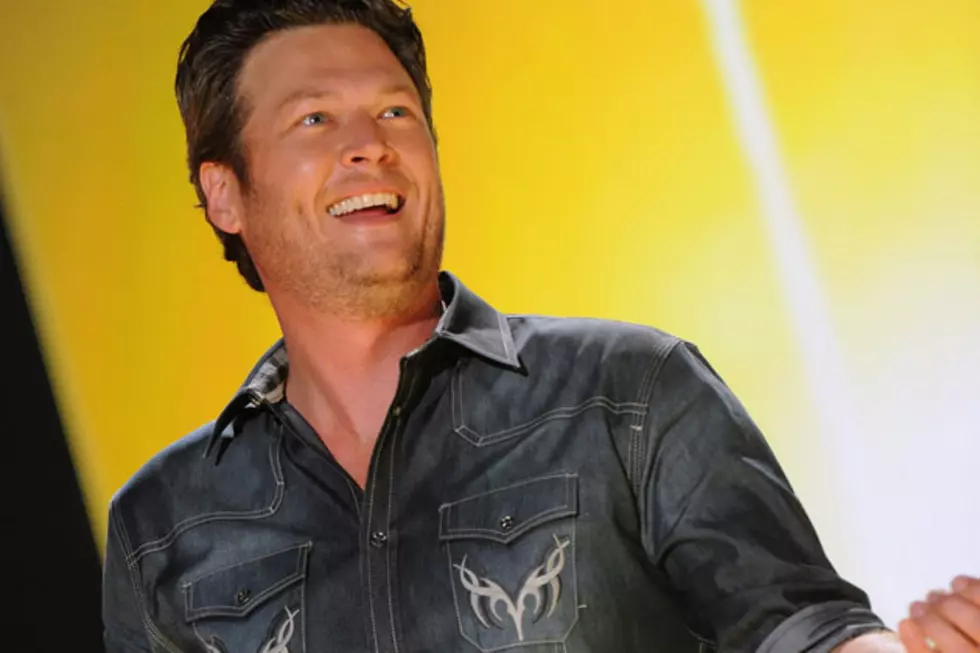 Blake Shelton to Debut 'Sure Be Cool If You Did' Video, New Album Details on 'Today'
Rick Diamond, Getty Images
Blake Shelton has chosen 'The Today Show' as the platform for the world premiere of the music video for his current chart-climber, 'Sure Be Cool if You Did,' the first release from his upcoming studio album.
The current CMA Entertainer of the Year will visit the set of the popular morning news program on Feb. 11 to debut the clip, as well as offer new details about his forthcoming 10th studio album. The project will be Shelton's first since his 2011 No. 1 album 'Red River Blue.'
2013 is shaping up as a very busy year for the Oklahoma native. In addition to new music, the singer is set to return to prime time cable next month for Season 4 of the 'The Voice.' Shelton will also appear as a guest star on Reba McEntire's new hit sitcom 'Malibu Country' on March 1.
Then there's his upcoming Ten Times Crazier Tour, which will kick off in July. "My fans, country radio, friends, family, you name it -- they know I love to perform," shares Shelton. "With 'The Voice' schedule, I was not able to go out and perform as much as I wanted last year but I plan to make up for it this year."
'Sure Be Cool if You Did' is the most-downloaded country song this week, and is currently No. 12 on Billboard's Country Airplay chart after just five week at radio. The song is Shelton's first release following an impressive string of seven consecutive No. 1 singles.