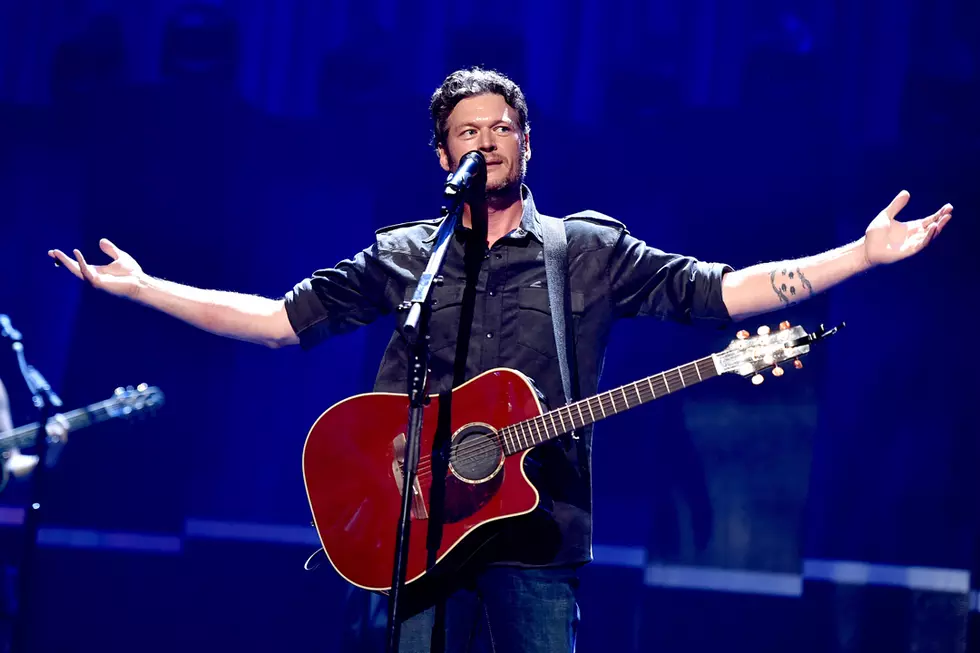 Blake Shelton: Everyone Was 'Way Off the Mark' About 'Karma' Tweet
Kevin Winter, Getty Images
Shelton made headlines on April 25 when he tweeted, "Been taking the high road for a long time. I almost gave up. But I can finally see something on the horizon up there!! Wait!! Could it be?! Yep!! It's karma!!"
The tweet came on the heels of reports that Lambert is dating Evan Felker from the Turnpike Troubadours, causing many fans and media outlets to portray her as a homewrecker, since Felker and his wife were still together when his band began touring with Lambert in January. They have since filed for divorce.
But ... What DID Blake Mean by His Tweet?!
But in a Facebook Live interview with Entertainment Tonight prior to The Voice on Monday (April 30), Shelton said his words had been widely misconstrued.
"If it was meant for people to know exactly what it meant, it wouldn't have been so cryptic," Shelton says, adding, "But I can tell you it's been, actually, very entertaining to watch the world run with it and assume what they think it's about."
As to the furor over his remarks, Shelton adds, "I don't love it. It's just funny. People are way off the mark. But I don't have time to worry about it."
So, we still don't know what Shelton meant by his posting, and since he's reluctant to volunteer more information, maybe we never will. But at least we know what he didn't mean ... or, do we?
See 12 of Country Music's Most Shocking Breakups!