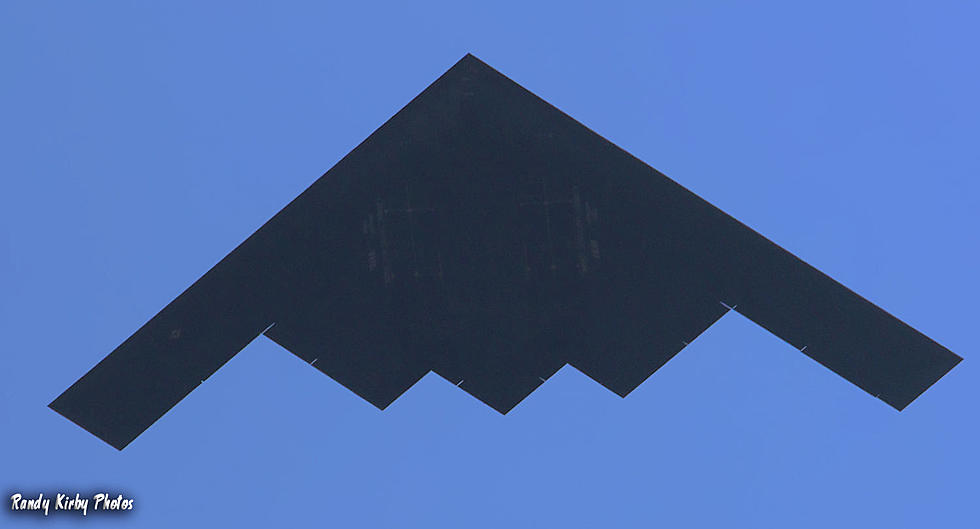 B-2 Stealth Bomber Damaged in Emergency Landing at Whiteman AFB
Randy Kirby
A US Air Force B-2 Spirit Stealth Bomber was damaged when pilots were forced to make an emergency landing at Whiteman Air Force Base early Tuesday morning, according to a published report by KMBC-TV.
The aircraft, with an estimated worth of around $2 billion, experienced an "in-flight malfunction" during routine training, and landed on the runway around 12:30 a.m. Tuesday at the air base near Knob Noster, Mo.
No personnel were injured and there was no fire associated with the landing, according to Jennifer Greene, a spokeswoman for Air Force Global Strike Public Affairs.
A temporary flight restriction has been established around the air base. This includes six miles in all directions and 8,000 feet up, until Friday Sept. 17 at 8 a.m., to allow for investigation, according to the FFA.
The B-2 Bomber has been stationed at Whiteman since Dec. 17, 1993. Only 21 were manufactured, and one was destroyed when it crashed at Guam in 2008.
The B-2 Spirit is America's bomber and one of the world's most advanced aircraft. It is operated by the 509th and 131st Bomb Wings. One of the bombers participated in a flyover at Arrowhead Stadium Sunday during the Kansas City Chiefs' NFL season opening game against the Cleveland Browns.
In the top photo: A B-2 is seen flying over Sedalia on Sunday afternoon, Sept. 12.
https://docs.google.com/spreadsheets/d/1Fc4W06lbpT-Y6oVj1aLPUdFefpQfSg3jJgh97gOoENE/edit#gid=0&range=B4