Aug 16th Is National Rum Day. Do We Need An Excuse To Enjoy It?
Getty Images/iStockphoto
Considering the weather we have been having, you may have taken advantage of it by enjoying a nice cocktail.  Depending on what you like, allow me to give you an excuse to enjoy one on the 16th that will contain a spirit that has been around since the mid 1600's.  If you like mojito's, pina colada's or Mai Tai's, this is your day.
National Rum Day!
Rum is a distilled clear alcoholic beverage which is a byproduct of sugar production. It can also be made directly from sugar cane juice. After the fermentation and distillation process, most rum ages in wooden oak barrels.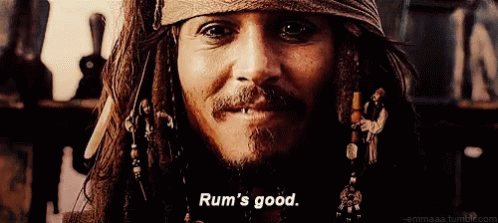 Rum is the third most popular spirit in the United States. Only vodka and all the whiskeys combined beat it for first and second-rankings. The spirit finds its way into citrusy mixed drinks, and cool blended summer cocktails. So much so, that rum stirs up images of sandy beaches and brightly colored umbrellas in fruity drinks.
How To Observe National Rum Day
Well obviously you need to have a drink with run in it.  As it turns out, a Pina Colada might be the choice to make this summer. An analytics firm looked at sales data from bars across the country.  And one drink jumped way up on the list of the most popular cocktails, from 17th to 9th. That cocktail with rum, cream of coconut, pineapple juice and lime juice.  Usually served frozen. They've been ordered 87% more than usual.
If you would like a bit more information on rum and the celebration of the day, you can click HERE. You can certainly enjoy rum in other cocktails, if they are hot or cold drinks. If you do open a bottle, it doesn't last as long as other spirits.  Try and drink it within 6 months.  (I don't think that will be a problem)
If there is a place at the Missouri State Fair selling any pina colada's tomorrow, grab one and celebrate.  Responsibly of course.
What Are the Signature Drinks From Every State?