Anyone Getting Married? Here's How You Can Save Money On Wedding
Getty Images/iStockphoto
I recently had a cast member of my musical Legally Blonde get married over the weekend.  I have never been married myself.  I was a groomsman for a friends wedding, and truthfully I don't know how anyone plans a wedding.  How many things go into that? SO many things to be concerned with.  A few of my radio friends are going through that process now.  What should be one of the most wonderful times of your life, can be the most stressful.  One of the reasons is the cost.  If you have a large number of people whom you want to invite, your costs will be higher.  Obviously.   But what is essential for a wedding, and what can you perhaps remove? Let's discuss.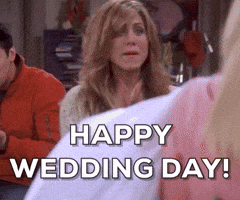 A Lending Tree poll found that 56% of bridal party members feel pressure to overspend and can lead to regret and debt.  You can click HERE for that story.  I will say, when I was asked to be a groomsman, I was unaware of the cost that I had to cover.  I would do it again, but I was still surprised.  I assumed the costs of my tuxedo would be covered by the groom.  I figured the groomsman would cover cost of a bachelor party and things like that.  Live and learn.
A wedding expert mentioned 4 things that you can probably avoid doing at a wedding that may save you a few dollars.  You can read that entire article HERE in more detail.  But here were the 4 that were mentioned.
1.  The champagne toast.  It's an extra expense . . . annoying to coordinate . . . and not everyone likes champagne.  So still do a toast, but let them use their own drinks.
2.  Balloon backdrops.  If it's not done right, it can make your wedding look more like a cheap birthday party.  I have never been to a wedding where there were balloons.
3.  Avoid personalized napkins and place settings.   Regular napkins are just fine.
4.  Printed wedding programs.  Just not necessary.  I don't need an itinerary of how the wedding will go.
One final thought, you should not be going into debt for a wedding.  Many of my married friends and family have told me this.  Yes, it is a special day, but save the money for the marriage.  Financial problems will cause the most issues in the relationship.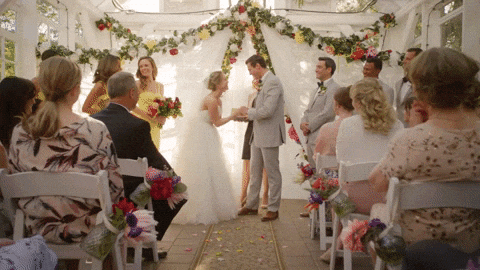 So what are your thoughts? For those of your who are married, where did you save money or what did you not have at your wedding so you could save a little money? Share your thoughts.
The Quickest Celebrity Engagements