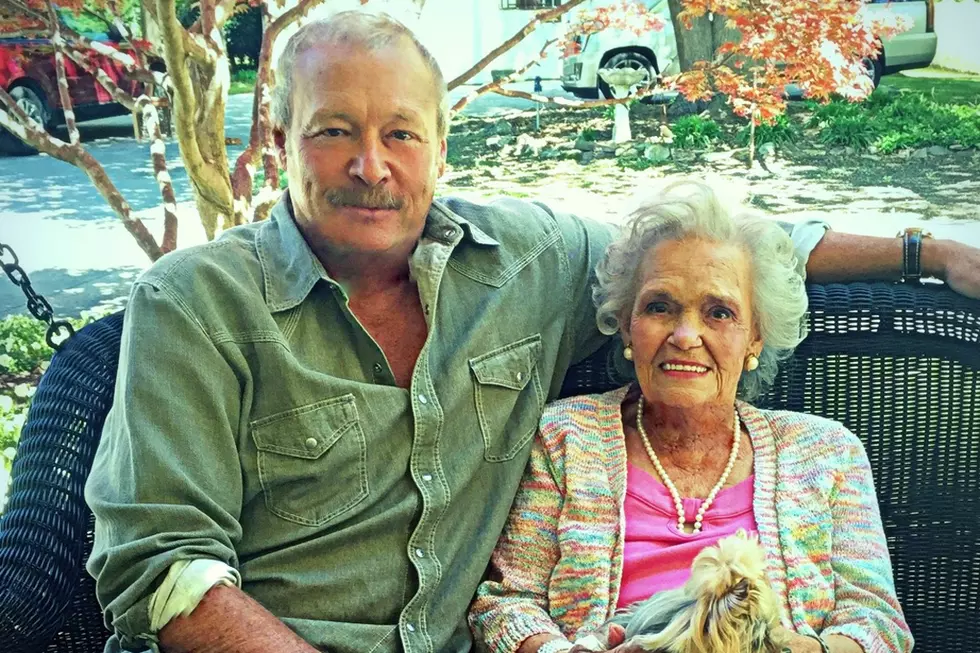 Alan Jackson's Mother Dead at 86
Courtesy of Alan Jackson / Schmidt Relations
Alan Jackson's mother, Mrs. Ruth Musick "Mama Ruth" Jackson, has passed away at her home in Georgia. She was 86.
According to a press release from Jackson's publicist, Mrs. Jackson died Saturday morning (Jan. 7) peacefully at her home in Newnan, Georgia.
Mrs. Jackson was born April 2, 1930, in Lowell, Ga. She married Joseph Eugene "Daddy Gene" Jackson in 1946 at the age of 16, and together they had five children -- daughters Diane, Cathy, Carol, Connie and son Alan. The couple remained married until Eugene's death in January of 2000.
She was known to Alan Jackson's fans as "Mama Ruth," and she factored heavily into his musical career over the years. She inspired his Precious Memories album, a collection of gospel hymns that was originally created as a Mother's Day gift to her that he never intended to release commercially. His second Christmas album, Let It Be Christmas, was inspired by her request to hear her son record some of the holiday's traditional classics.
Country Stars Who Have Suffered Tragedy
Jackson recounted his parents' early years as a couple in his song "Home," describing their family home built around an old tool shed. The house described in the song is the very place Mama Ruth called home for 70 years until her passing.
"My mama raised five children / Four girls, and there was me / She found her strength in faith in God and a love of family / She never had a social life / Home was all she knew / Except the time she took a job to pay a bill or two," he wrote in the song.
Jackson's frequent references to Mama Ruth, as well as her appearances at awards shows and events, made her a familiar and beloved figure to Jackson's fans. She even greeted fans who sought out Jackson's childhood home and invited them to take a photo on the front porch, and offered them a glass of iced tea as her guests.
Ruth Jackson is survived by all of her children, as well as 12 grandchildren and 9 great-grandchildren.
See Where Alan Jackson Falls in the Top Country Songs of the Century
You Think You Know ALL About Alan Jackson?