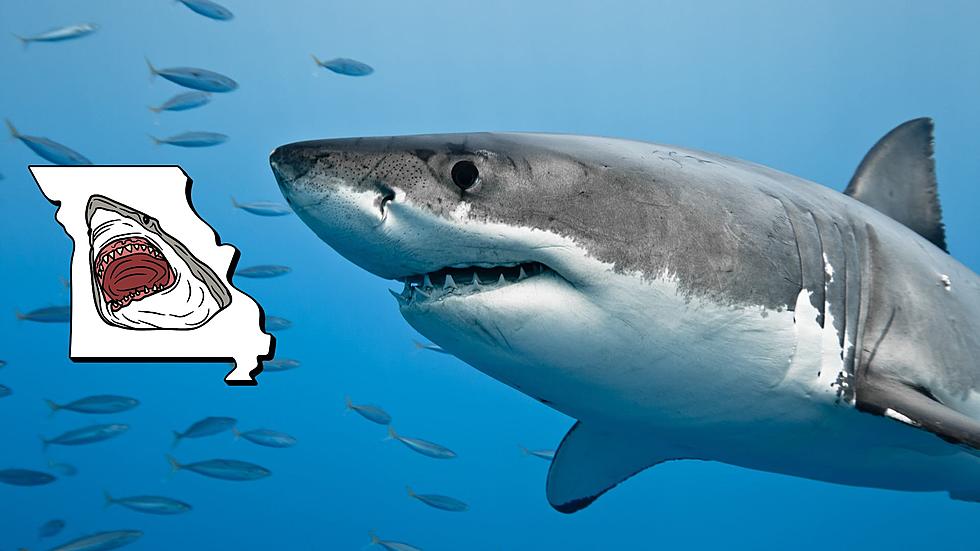 A Woman Really Was Attacked by a Shark Named Bob in Missouri
Canva
If there was ever proof that truth really is stranger than fiction, it's this. It's the (I promise) true story of a woman who was attacked by a shark in Missouri and the shark's name was Bob.
This map became the subject of a fun conversation on the Missouri sub-Reddit, too. It was also shared by Fox 2 in St. Louis who confirmed the woman's name was Kathi Peters. She and her husband were attending the St. Louis Boat and Sports Show. The show happened to feature sharks in a tank and one of the sharks was a fellow named Bob as the Deseret News confirmed.
Here's how this Missouri shark "attack" happened. Kathi allegedly put her hand in the tank where the sharks were and good ole Bob the shark thought it was feeding time. Kathi Peters was not seriously injured although she had 5 shark teeth marks in her hand which needed some attention.
In case you're thinking, "I'm safe. I would never put my hand in a fish tank with sharks", you need to know that Marine and Fishery Studies has shown that some bull sharks have been found in the Upper Mississippi River Basin. So, next time you're on the river and think you might hear that famous Jaws music, there may be a real reason for that.
Dive With Sharks At This Missouri Aquarium
You don't have to drive to the ocean to live on the wild side and swim with sharks. In fact, you could just drive to Missouri.