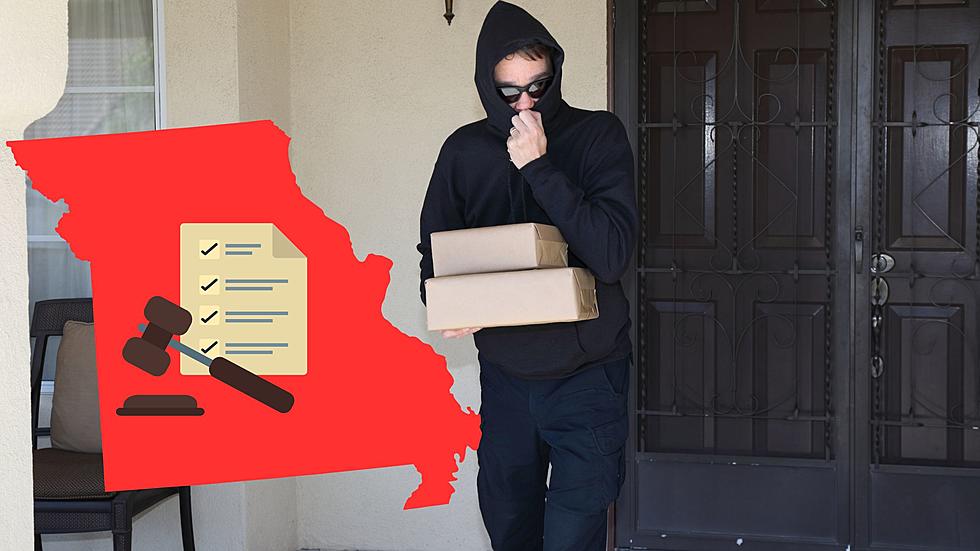 A new Missouri Law will Protect You from Pirates
Canva.com
Citizens of Missouri if you are thinking about becoming a porch pirate...think again. The Show-Me State is officially cracking down on people who think it's okay to steal packages off your porch, here are the details...
According to Missourinet.com, a ceremonial signing of a new Bill to crack down on porch pirates in Missouri took place this week, this bill will now allow porch pirates to be charged as a felon. What exactly is in this new law? According to the Columbia Missourian...
"House Bill 1637 proposed by Schwadron criminalizes mail theft as a Class A misdemeanor for people who steal mail delivered by carriers and services. Those who continue to purposefully steal mail will be arrested as a Class E felony...Schwadron's bill identifies a "porch-pirate" as any person who purposefully takes postcards, letters, packages, bags, or other concealed articles delivered by a common carry or deliver service, without the consent or permission of the addressed owner of those items."
For more information on this new law click here!
I love this new law! Stealing bread because you're hungry is wrong but I can at least sympathize with the desperation you as a human being are facing, but stealing someone's Amazon package off their porch because you are greedy and want what they have or are going to try to then resell that item is so despicable. Hopefully, this new law will truly make people think twice before doing something stupid like stealing people's packages from their front porch. Do you think this law will help stop porch pirates?
WOOF: These are the most popular dog breeds in America