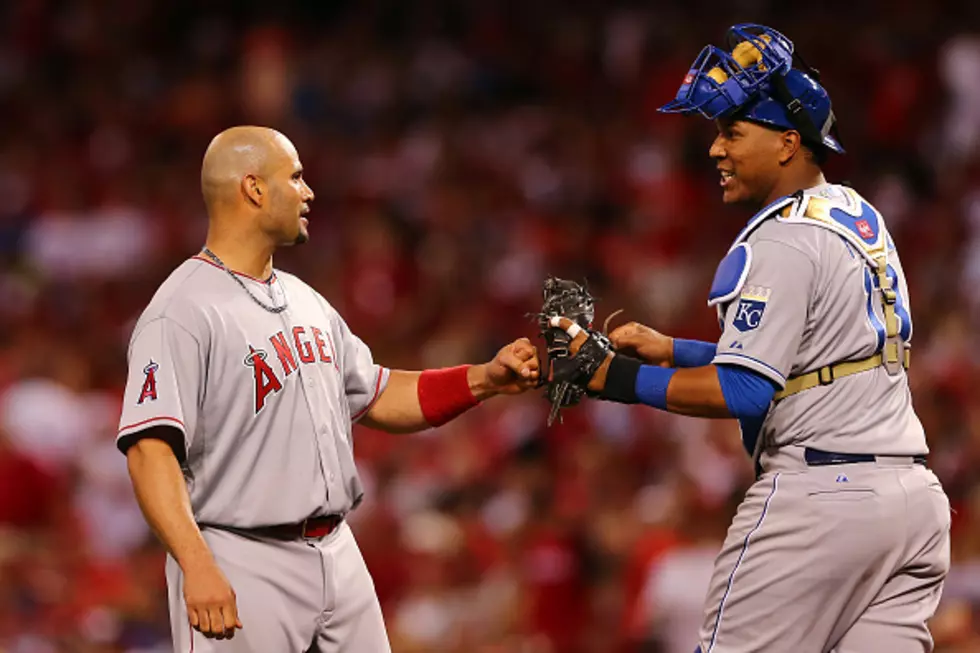 5 Missouri MLB Players Nominated For Silver Slugger Awards. Who Are They?
Getty Images
The World Series has been set, and unfortunately, no Missouri team will be represented.  The St Louis Cardinals were eliminated and the Kansas City Royals are not close to competing for the crown anytime soon.  But we can celebrate some nominations for some of their best players.
The St. Louis Cardinals have four nominees for the National League Silver Slugger awards, which recognizes the best offensive player at each position for the regular season as voted on by the coaches and managers. The Kansas City Royals have one, and he has won this award before.
Congrats to Salvador Perez.  He is still one of the best catchers in MLB, and he won this award in 2018.  The team didn't have a great year, but it is nice to see him get nominated again.  Perez has previously won the award four times, including winning twice in the last two years. For the 2022 season, Perez racked up 24 home runs and 76 RBIs in 114 games. Learn more HERE.
Paul Goldschmidt has won this award before.  4 times in fact.  He is tied with Todd Helton in that honor for first baseman.
Albert is nominated in the DH category.  He has 6 Silver Slugger awards at 3 different positions (3B, 1B, and the outfield)
Nolan Arenado won four consecutive Silver Slugger awards while a member of the Colorado Rockies from 2015 to 2018.  He is nominated at 3B.
Tommy Edman has been nominated as a utility player, a new category. He played five different positions this season while tallying career bests in batting average, OPS, home runs, extra base hits and RBI.
Congratulations to all of the nominees.  The winners will be announced on Nov 10th at 5pm on MLB Network.
KEEP READING: Here are 50 of the most famous sports goofs