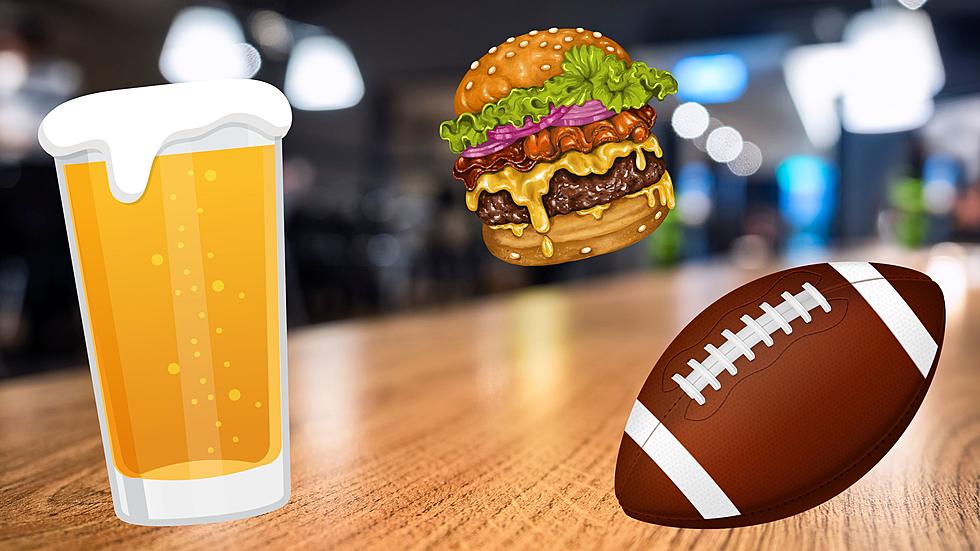 1 of the 10 Best Sports Bars in the US is in Missouri
Canva.com
Football season is here! And if you are looking for the best bar in the USA to watch football then you have to check out this place in Missouri that just was named one of the 10 best in the country!
Good news for Football Fans in St. Louis, your town is home to one of the 10 Best Sports Bars in the US ranked by the top-tier restaurant experts at Gayot. The place is called Lester's and it was just ranked 7th on Gayot's list of the Best Sports Bars in the US in 2023. It is on the list with some legendary sports bars like Sluggers in Chicago, Game On! In Boston, and Beer Park in Las Vegas. What makes Lester's legit? Gayot says...
"Die-hard fans may enjoy debating the merits of the players whose memorabilia adorns the walls, but the bigger decision is which of the house-prepared meats is most tempting: New York-style pastrami, beef brisket or apple wood-smoked barbecued ribs, among others...Craft beers on tap and in bottles pair especially well with the barbecue and also lubricate the popular happy hour, which fills to standing room only most weeknights. Tableside controls in the booths let diners choose their game and adjust volume."
To see the full list for yourself click here!
That last part is what puts it over the top for me as a great sports bar, you can control your own tv and pick which game. There is NOTHING worse than getting to a bar and the server has to get the manager to change a tv only for the manager to not know how to work it, so they have to get another manager and then you finally get it to work but you don't get the volume on your game you get it on another game...disaster! Football season is here, which bar is your go to spot for catching a game?
LOOK: Best Beers From Every State
To find the best beer in each state and Washington D.C., Stacker
analyzed January 2020 data from BeerAdvocate
, a website that gathers user scores for beer in real-time. BeerAdvocate makes its determinations by compiling consumer ratings for all 50 states and Washington D.C. and applying a weighted rank to each. The weighted rank pulls the beer toward the list's average based on the number of ratings it has and aims to allow lesser-known beers to increase in rank. Only beers with at least 10 rankings to be considered; we took it a step further to only include beers with at least 100 user rankings in our gallery. Keep reading to find out what the best beer is in each of the 50 states and Washington D.C.